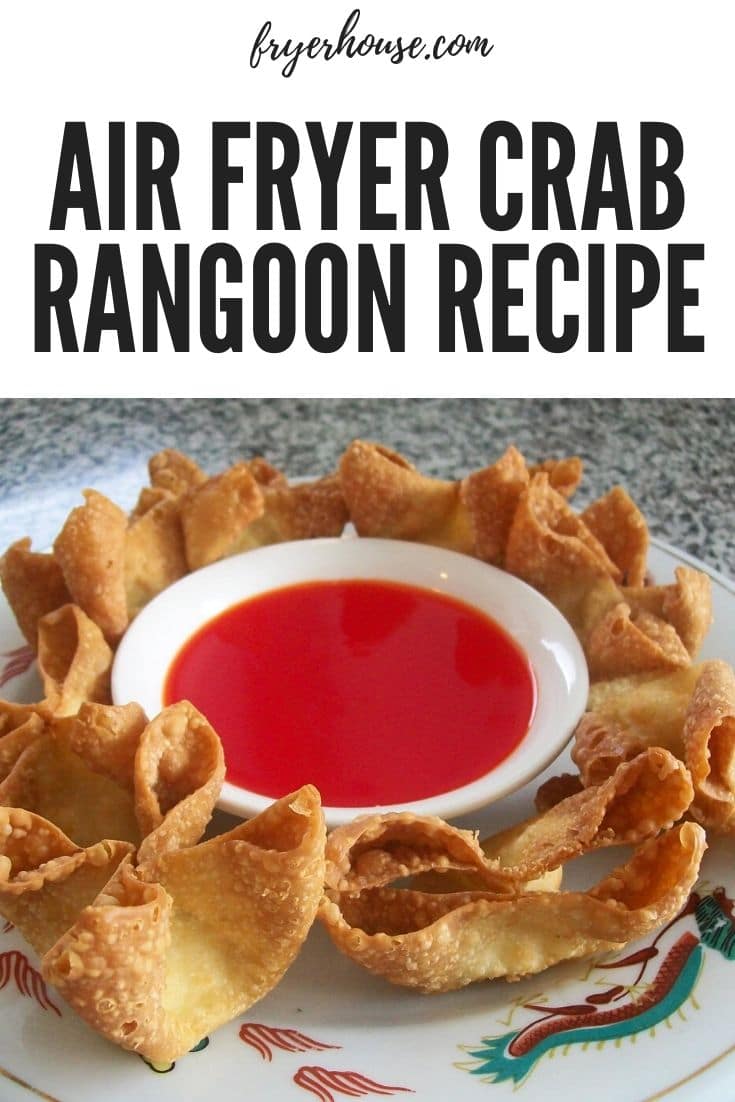 Crab rangoon, also known as crab puffs, crab cheese wontons, or crab pillows is another popular savory snack-slash-appetizer that a lot of people would like to indulge in at home.
They're savory and packed with flavor, so lots of people just want to stuff themselves with it from time to time.
If you're one of these folks, you might be wondering whether you can easily whip up some on your own. You'd also be glad to know that yes, you can definitely do so without a sweat.
Check out our air fryer crab rangoon recipe below and see for yourself just how easy you can whip up this dish.
Ingredients:
6 oz crab meat (canned, lump, or imitation meat will do)
4 oz cream cheese, light plain
21 wonton wrappers
2 green onions, chopped
2 garlic cloves, chopped
1 tsp Worcestershire sauce
Salt and pepper to taste
Cooking spray
A small cup of water (for moistening the wonton wrappers)
Note: You'll also need a flat, working surface for the assembly of the wontons. You can use a chopping board or any flat tableware for this.
Instructions:
Start with a relatively soft cream cheese. Don't make it really soft or runny as it might also cause your wonton wrapper to become soft and easy to burst.
In a bowl, mix the cream cheese, crab meat, onions, garlic, salt, pepper, and Worcestershire sauce together. Stir properly to mix all of the ingredients very well.
Set up your working surface and start filling the wontons. Grab the water to moisten the wonton wrappers and then place about a teaspoon or so of the meat mixture into them. Do not go overboard so the wontons won't burst.
Fold the wonton wrapper to secure the filling inside. You can either try the traditional wonton folding style or go for a triangular style. Just make sure to squeeze out the excess air no matter what your preferred fold is.
Load the wontons inside the fry basket of air fryer then spray them with cooking oil. Do not overcrowd the fry basket, though. This way, you can be sure that each piece will get cooked properly. You can also just opt to cook in batches for best results.
Cook for 10 minutes or until crispy at 375F.
Serve with a sweet and sour dip or your sauce of choice.
Health Benefits of Crab Rangoon:
Aside from being very tasty, crab rangoon can also be a healthy snack for you to enjoy. Its main ingredient, crab, can benefit your wellness in a few ways.
How? Here are a few things that this type of meat can do for your body:

Crab meat is a very good source of quality protein. A 3-ounce serving of this ingredient will give you 16.45 g of protein. The protein it supplies is also some of the best kinds as it contains 20 amino acids that can also help your body create new proteins.
It's a low-calorie meat. Every 100 g of this ingredient will only set you back 97 calories and most of it is even from proteins so you don't have to worry about it.
It's a good source of Vitamin B12. this vitamin will help you produce healthy red blood cells, reduces risks of cardiovascular diseases, and boosts your brain function.
It also has a good amount of omega-3 fatty acids. As the body can't produce omega-3 on its own, it's best to turn to ingredients like crab meat to get a good load of such.
As crab rangoon is such an easy way to enjoy crab meat, it can also be one of the best ways to enjoy this healthy ingredient.