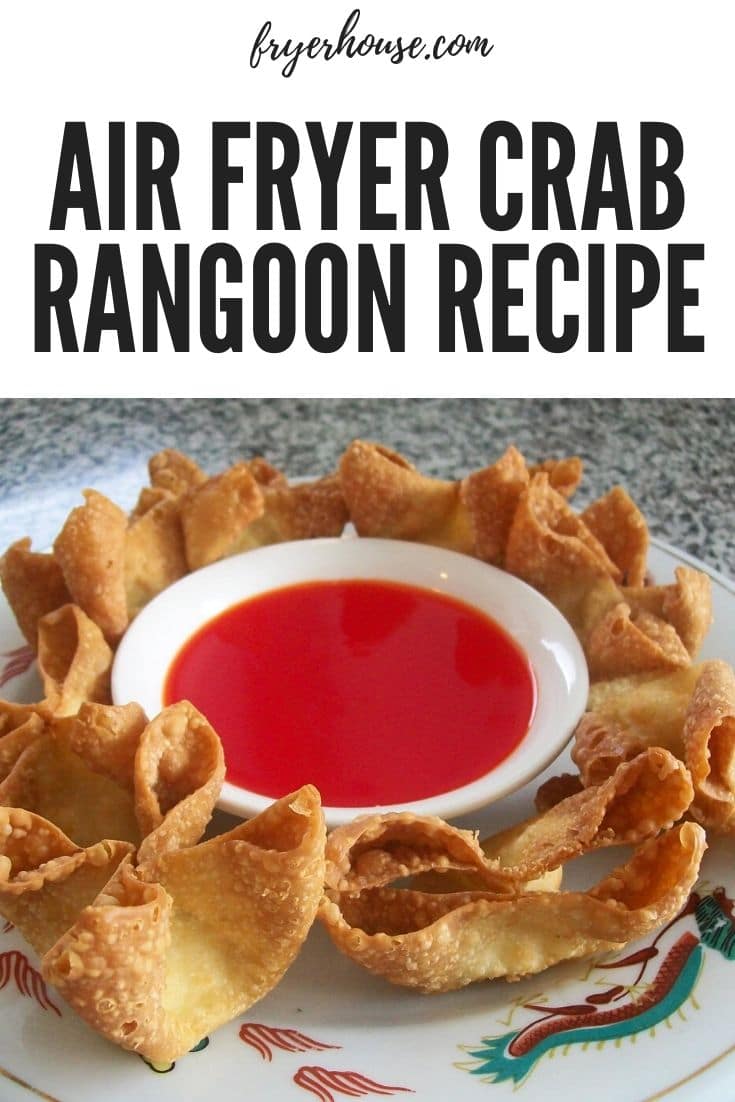 How to Cook Crab Rangoon in Air Fryer: First Way
To prepare the snack, you'll need the following ingredients:
8 oz. of softened cream cheese
4 oz. of lump crab meat
2 tablespoons of chopped scallions
1 tablespoon of soy sauce
1 tablespoon of Worcestershire sauce
Nonstick cooking spray
Wonton wrappers
2 tablespoons of Asian sweet chili sauce (this is optional).
Instructions
One reason why people love this snack is how fast it is to prepare. It takes about 15 minutes to prepare the ingredients and 20 minutes to cook it. The first step is to mix the Worcestershire sauce, soy sauce, scallions, crab meat, and cream cheese all together in a bowl.  Stir the mixture properly.
Now, preheat your air fryer to about 350 degrees F. Apply the nonstick spray on the fryer baskets to prevent the wonton from sticking to them.  You can now fill a small bowl with warm water. Spread 12 wonton wrappers on a flat surface. Drop a tablespoon of the cream cheese mixture at the center of each of the wonton wrappers.
Dip your forefinger in the warm water and use it to dampen the sides of all the wonton wrappers. Now, you should crimp wrapper corners upwards. Let the four corners of each of them meet at the top. Place all of them on the air fryer basket and spray the tops with cooking spray to prevent them from sticking to the baskets.
Finally, cook the wontons in your oven for about 10 minutes or until it is crispy enough for you.  After that, you can bring it out onto a towel-lined plate.  That's all. Let the eating begin. As mentioned earlier, it will take you about 15 minutes to prepare its ingredients and about 20 minutes to cook it. So, together, it will take you 35 minutes to make the snack from the beginning.
2nd Way:
Crab rangoon, also known as crab puffs, crab cheese wontons, or crab pillows is another popular savory snack-slash-appetizer that a lot of people would like to indulge in at home.
They're savory and packed with flavor, so lots of people just want to stuff themselves with it from time to time.
If you're one of these folks, you might be wondering whether you can easily whip up some on your own. You'd also be glad to know that yes, you can definitely do so without a sweat.
Check out our air fryer crab rangoon recipe below and see for yourself just how easy you can whip up this dish.
Ingredients:
6 oz crab meat (canned, lump, or imitation meat will do)
4 oz cream cheese, light plain
21 wonton wrappers
2 green onions, chopped
2 garlic cloves, chopped
1 tsp Worcestershire sauce
Salt and pepper to taste
Cooking spray
A small cup of water (for moistening the wonton wrappers)
Note: You'll also need a flat, working surface for the assembly of the wontons. You can use a chopping board or any flat tableware for this.
Instructions:
Start with a relatively soft cream cheese. Don't make it really soft or runny as it might also cause your wonton wrapper to become soft and easy to burst.
In a bowl, mix the cream cheese, crab meat, onions, garlic, salt, pepper, and Worcestershire sauce together. Stir properly to mix all of the ingredients very well.
Set up your working surface and start filling the wontons. Grab the water to moisten the wonton wrappers and then place about a teaspoon or so of the meat mixture into them. Do not go overboard so the wontons won't burst.
Fold the wonton wrapper to secure the filling inside. You can either try the traditional wonton folding style or go for a triangular style. Just make sure to squeeze out the excess air no matter what your preferred fold is.
Load the wontons inside the fry basket of air fryer then spray them with cooking oil. Do not overcrowd the fry basket, though. This way, you can be sure that each piece will get cooked properly. You can also just opt to cook in batches for best results.
Cook for 10 minutes or until crispy at 375F.
Serve with a sweet and sour dip or your sauce of choice.
How to Cook Frozen Crab Rangoon in Air Fryer?
After preparing the Crab Rangoon, just before you cook it in the oven, you can remove the ones you want to reserve for later.  Place them on a parchment-lined baking sheet. Leave them in the freezer for up to 2 hours.
By then, they'll be firm. You can now transfer them into a re-sealable bag and return them into the freezer. In this condition, they can stay up to 2 months and still remain fresh.
Whenever you decide to serve them, you have to first bake them.  Place them on a baking sheet and bake for up to 20 minutes. You must have preheated your air fryer oven to about 450 degrees F before then.
After heating them for 20 minutes, they'll turn golden in color. Remove them and allow them to cool down for about 5 minutes before serving them. Crab Rangoon is super delicious when hot.
How to Reheat Crab Rangoon in an Air Fryer?
This is very easy and fast. You should be through in less than 10 minutes. Place the Crab Rangoon on a baking sheet. Preheat your air fryer oven to about 300 degrees F.
Now put them in the oven and bake them for about 5 to 7 minutes. They should be crispy enough by then. Remove and leave them for 5 minutes, for them to cool down before you serve them
Health Benefits of Crab Rangoon:
Aside from being very tasty, crab rangoon can also be a healthy snack for you to enjoy. Its main ingredient, crab, can benefit your wellness in a few ways.
How? Here are a few things that this type of meat can do for your body:
[su_list icon="icon: check" icon_color="#228B22″]
Crab meat is a very good source of quality protein. A 3-ounce serving of this ingredient will give you 16.45 g of protein. The protein it supplies is also some of the best kinds as it contains 20 amino acids that can also help your body create new proteins.
It's a low-calorie meat. Every 100 g of this ingredient will only set you back 97 calories and most of it is even from proteins so you don't have to worry about it.
It's a good source of Vitamin B12. this vitamin will help you produce healthy red blood cells, reduces risks of cardiovascular diseases, and boosts your brain function.
It also has a good amount of omega-3 fatty acids. As the body can't produce omega-3 on its own, it's best to turn to ingredients like crab meat to get a good load of such.
[/su_list]
As crab rangoon is such an easy way to enjoy crab meat, it can also be one of the best ways to enjoy this healthy ingredient.
Finally, Crab Rangoon gives the following nutritional benefits.
Fiber – 0.6 gram
Sodium – 314 milligram
Cholesterol – 35 milligram
Saturated Fats – 4.3 grams
Fats – 7.2 grams
Protein – 4.4 grams
Carbohydrates – 17 grams
Calories – 152 Kcal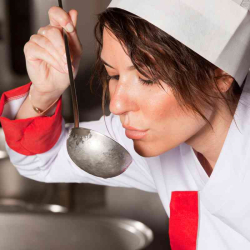 Latest posts by June Brandt
(see all)