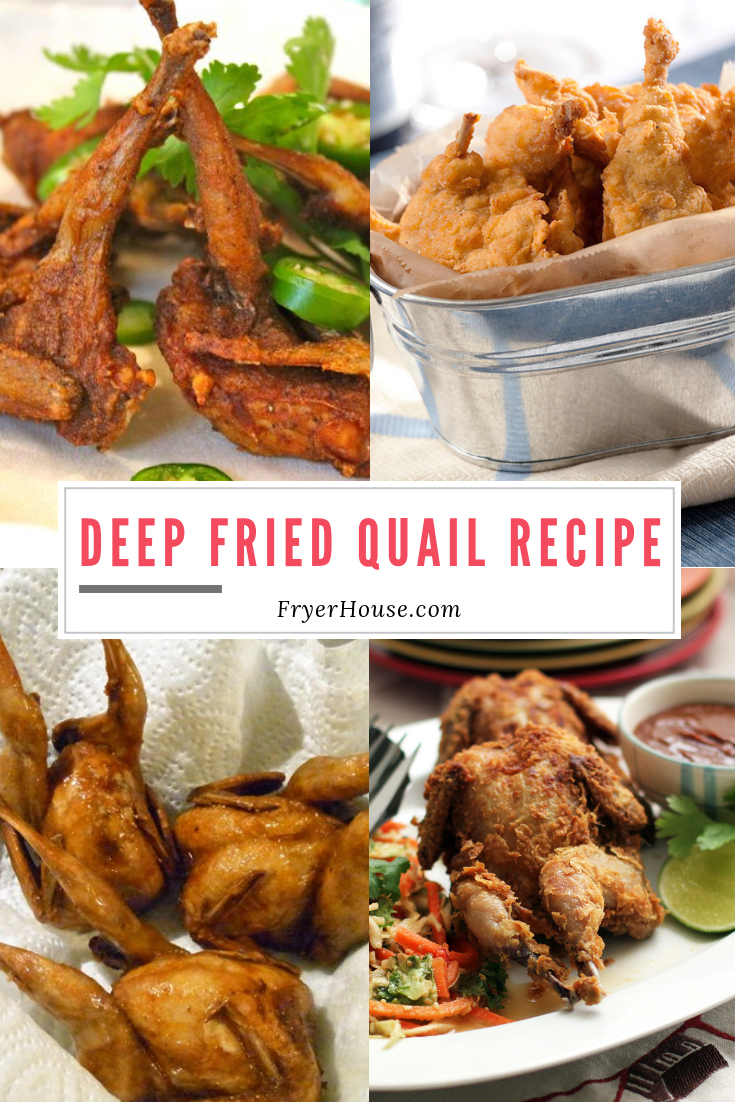 Quail is another special kind of white meat that not a lot of people can enjoy all the time. Back in the day, it was only commonly found in the households of avid hunters.
It's a favorite catch by a lot of outdoor enthusiasts since they pose a challenge to their pursuers. Nowadays, however, you can already get some from specialty sellers.
Quail meat is also highly enjoyed by many. Sure, they're small and bony, but their flavor is unique and special. This is why it's not surprising that even the most popular chefs have their own quail specialty dishes.
As for those who want to enjoy these birds at home, frying them is always an option. Deep frying is a common Southern technique, and it's a classic in the South for a good reason.
In fact, here's a classic Texas-style recipe that's ideal for parties with hungry guys trying to enjoy the day with football talk and beer.
This deep fried Quail recipe serves about 4 to 6 people. This is actually easy, with a cooking time of just 20 minutes. But it will require overnight marinating and a prep time of 40 minutes the night before.
Quick Ingredients:
You need 8 semi-boneless quail.
For The Marinade:
1 tablespoon of Tabasco sauce
1 teaspoon of freshly ground black pepper
1 teaspoon of ground cayenne
1 teaspoon of minced fresh garlic
1 teaspoon of minced fresh oregano
1 teaspoon of minced fresh thyme
1 teaspoon of sea salt
1 teaspoon of smoked hot paprika
2 cups buttermilk
2 tablespoons Vidalia onion or other sweet onion, minced
For The Cilantro Dipping Sauce:
¼ cup chopped green onion
½ cup crumbled Cotija cheese
¾ cup safflower oil
1 egg
1 teaspoon of Dijon mustard
1 teaspoon of fresh lemon juice
1 teaspoon of minced garlic
1 teaspoon of salt
2 tablespoons chopped fresh cilantro
For Frying:
2 cups organic all-purpose flour
2 teaspoon of sea salt
2 teaspoon of freshly ground black pepper
peanut oil for frying
Easy Steps:
Preparing The Quail:
Use game shears to cut along either side of the backbone, from the rear cavity to the neck opening.
Remove the backbone.
Press the quail flat breast down, and then use a sharp heavy knife to cut through the breastbone in half.
Cut between the thigh/leg section and the breast piece on each half.
Rinse and pat dry with paper towels.
Preparing The Marinade:
Mix all of the marinade ingredients in a nonmetallic bowl.
Toss in the quail quarters to coat.
Cover the bowl and refrigerate overnight.
Preparing The Cilantro Dipping Sauce:
Place the salt, mustard, lemon juice, garlic, and egg in a blender.
Put the cover on, and blend on high speed until smooth.
Remove the lid insert and slowly drizzle in the oil with the motor running. Voila, you've now made a special type of mayonnaise.
Scrape the contents into a small bowl.
Add the green onion, cilantro, and cheese.
Cover and refrigerate until serving time or up to 2 days.
This gives you a cup of dipping sauce.
For The Frying:
Combine the salt, pepper, and flour in a medium bowl and toss to blend.
Remove the quail pieces one at a time from the marinade, and toss gently in the flour mixture to coat evenly. Place each piece on a wire rack.
Pour the peanut oil to a depth of 4 inches in a deep fat fryer (a Dutch oven will also do).
Bring the heat to 350° Fahrenheit over medium-high heat. Maintain close to this temperature throughout the batch-frying process.
Fry the quail a few pieces at a time until they're golden brown, while turning each just once.
Use a spider or slotted spoon to remove the quail from the hot oil and transfer to a clean wire rack placed on a baking sheet.
Serve hot with the dipping sauce. Enjoy this with beer, and argue about football.
Health Benefits of Quail Meat:
If you intend to add quail to your diet, you might be glad to know that it has a lot of nutritional benefits. However, there are a few precautions with it, too, as it has 1 gram of saturated fat. This is already a lot since it's a small bird.
What are the nutrients and minerals that you can get from quail meat?
Niacin
Vitamin B-6
Riboflavin
Thiamin
Vitamin C
Phosphorous
Zinc
Magnesium
Quail is also a great source of protein. A 92g serving of its meat will give you 20 grams of protein. It will also only give you 123 calories and most of it comes from protein.
If you've never tried quail before, you should know that it doesn't taste like chicken. But some people think that it does taste like chicken especially when deep fried.
But you can always try it out and form your own opinion. Whether or not it tastes like chicken, you can be sure that it tastes good!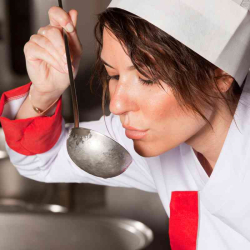 Latest posts by June Brandt
(see all)