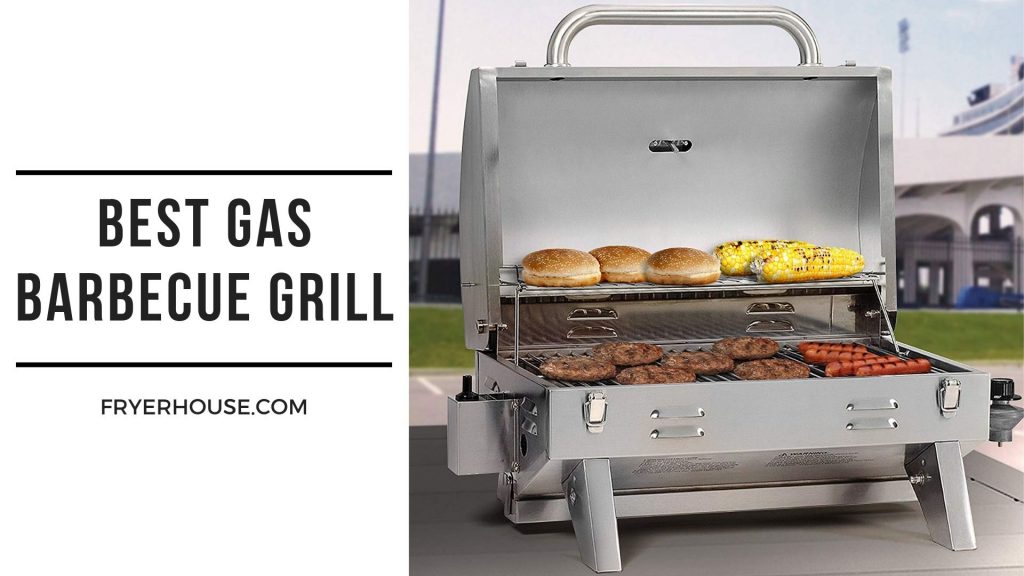 They say it's not about the grill but the cook in front of it that matters. While your skill as a grillmaster plays a huge role in how your food turns out, the quality of your grill also contributes to the overall results.
The best gas barbecue grill will make cooking more efficient and effective so you can make the most out of your expertise.
With best rated barbecue grills being integral parts of American life, finding information on how to shop right for such products isn't hard to do.
In fact, you don't have to worry about where to get the right tips and tricks when finding your perfect match as there are tons of them available. What's more worrying is how overwhelming the process can be for a lot of shoppers.
As lots of folks enjoy barbecuing, there will be so much information about it that you might end up getting torn with contrasting views and opinions.
So to help you avoid getting confused with your options, we've created a simplified guide to help you find the right gas bbq grill without too much fuss. Check it out below.
Best Rated Barbecue Grill To Buy – Our Top 10 Picks:
To help you out in this regard, we've rounded up 10 of the most popular gas grills below. Take a look at each and every one so you can weigh your options and find a good match for your home.
Our Picks of 10 Best Rated Gas Barbecue Grill Reviews:
The Cuisinart CGG-888 Gas Barbecue Grill may not necessarily look like a traditional grill but it still fits the definition of outdoor grills so it's certainly worth a spot on this list.
Instead of sporting a metal grate as a cooking surface, this item sports a smooth cooking surface that is similar to a griddle.
Also known as the 360° Cooking Center, this item has a circular shape which makes the food in it a lot more accessible. Everyone can easily reach into it to grab some food, making it a great item to have on backyard parties.
With its stainless steel lid, you can use it not just for grilling but also for roasting, steaming, smoking, or warming.
In our search for the best gas grill under $200, we found this model that looks good, cooks great, and we are happy to recommend.
Features:
[su_list icon="icon: check" icon_color="#228B22″]
22" cooking center
360° grease pan
2 independent burners that can reach up to 30,000 BTUs
Stainless steel lid
Fold-away prep table
Rear grease cup
Tissue holder
[/su_list]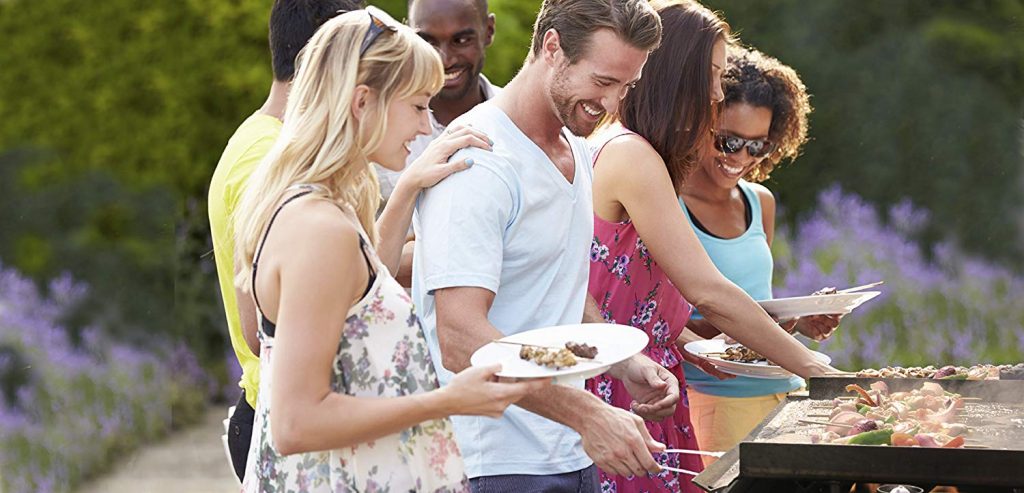 The Blackstone 36" Gas Barbecue Grill is another griddle-type gas grill that might tickle your fancy if you're looking for a reliable piece of professional-grade cooking equipment.
Equipped with four burners, it can provide a scorching 60,000 BTUs, making it a suitable pick for when you're cooking up a feast.
Each burner is individually controlled and the top griddle is removable. With these, you can also expect this product to be very versatile.
It also has several convenient features like the 2 shelves on the sides, a storage rack, and a set of industrial-grade caster wheels. Two of those are lockable so you don't have to worry about moving this grill around.
Features:
[su_list icon="icon: check" icon_color="#228B22″]
36" cooking surface
60,000 BTU rating
Powder-coated steel frame with a bottom rack and industrial-grade caster wheels
Removable 7-gauge steel, cold-rolled griddle top
Built-in igniter
Individual burner controls
Rear Grease Management System
Propane tank fasteners
Side shelves
[/su_list]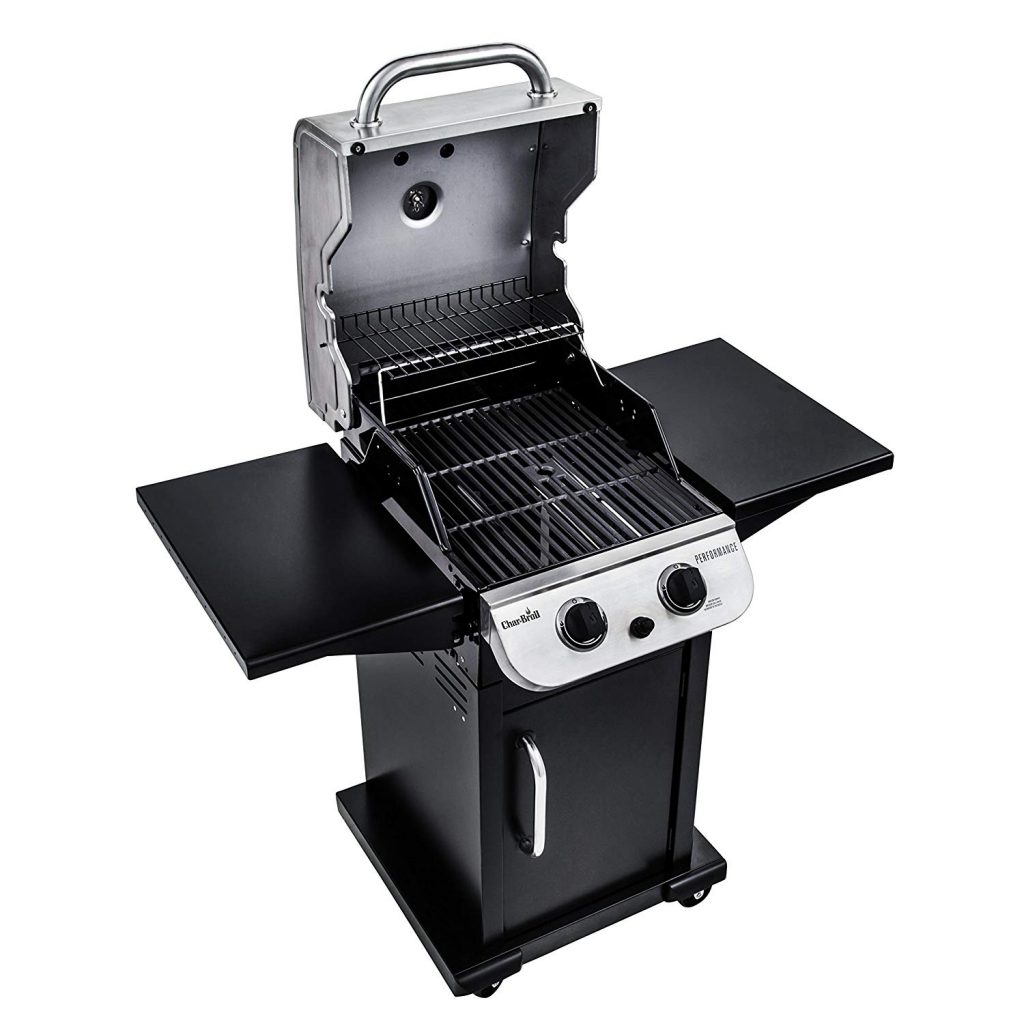 Anyone who has ever considered getting a gas grill would've heard of Char-Broil Propane best small barbecue grill. Being one of the biggest names in the grill equipment industry, it's impossible not to include the Performance 300 on this list.
Being one of the most basic offerings from the world-renowned brand, it suits the needs and requirements of many households.
Despite its small size, it packs a lot of punch with its solid features. For starters, it features a cabinet-style design that allows gas tank storage.
This makes it more space-efficient and easier to move around. It also features porcelain-coated cast-iron grates that promise great durability.
It can also function more than just a grill. With its heavy stainless steel lid with a built-in temperature gauge, you can cook a wider variety of dishes with its help. Its folding metal side shelves will also come in handy on many occasions.
Features:
[su_list icon="icon: check" icon_color="#228B22″]
300 sq-inch cooking surface
2 stainless steel burners with electronic ignition
Porcelain-coated cast-iron grate and grease pan
Stainless steel lid with built-in temperature gauge
Foldable metal side shelves
Bottom cabinet
Casters
[/su_list]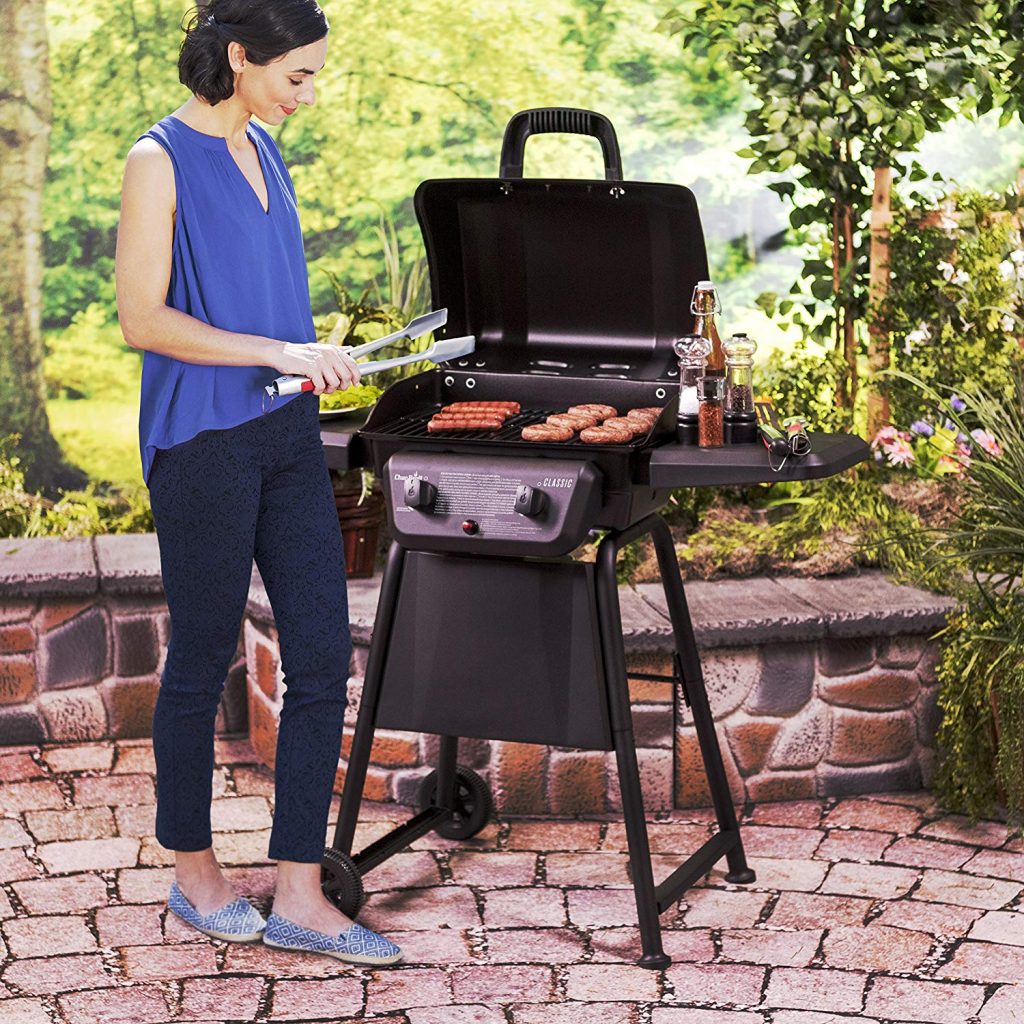 For a more rugged and budget-friendly pick, check out the Char-Broil Classic 280 best 2 Burner Gas Grill. It might be about half the price of the other item listed above but it's just as impressive with its solid features.
The biggest charm of this compact BBQ grill is its power. It can produce up to 20,000 BTUs despite its smaller size and affordable price tag.
It also offers similar features as its more expensive counterparts, so you can expect the same great things.
With its stainless steel burners, porcelain-coated cast-iron grates, and piezo ignition among others, it will wow you with its performance.
Features:
[su_list icon="icon: check" icon_color="#228B22″]
280 sq-inch cooking surface
2 stainless steel burners with individual controls
Piezo ignition
Porcelain-coated grates, lid, and firebox
Metal side shelves
2 6" wheels
[/su_list]
For an investment option, check out the Weber 2-Burner Liquid Propane Grill. Like Char-Broil, the manufacturer of this item is widely known for producing the best gas grills in the market today so it's definitely worth looking into.
Why should you check out this product, you ask? It's a solid medium-sized grill option, for one. Its 450 square-inch cooking space offers you a lot of room.
It also offers an upgrade from the older models with its improved Infinity Ignition, making it more reliable. It also looks sturdier than a lot of its competitors with its bulky frame and large wheels.
As for its performance, it's 2 burners can reach up to 26,500 BTUs which is already a lot for most households.
Combined with a porcelain-coated cast-iron grate, metal side shelves, and heavy-duty lid with a temperature gauge, you can count on it to offer you great results. Top it all off with a 10-year warranty and you can be sure that you've got yourself an investment piece.
Features:
[su_list icon="icon: check" icon_color="#228B22″]
360 sq-inch cooking area
26,500 BTUs
GS4 Grilling System
Infinity Ignition
Porcelain-enameled grates and lid
2 stainless steel burners
Grease Management System
Built-in lid thermometer
Fold-down side shelves
Open cart design
10-year warranty
[/su_list]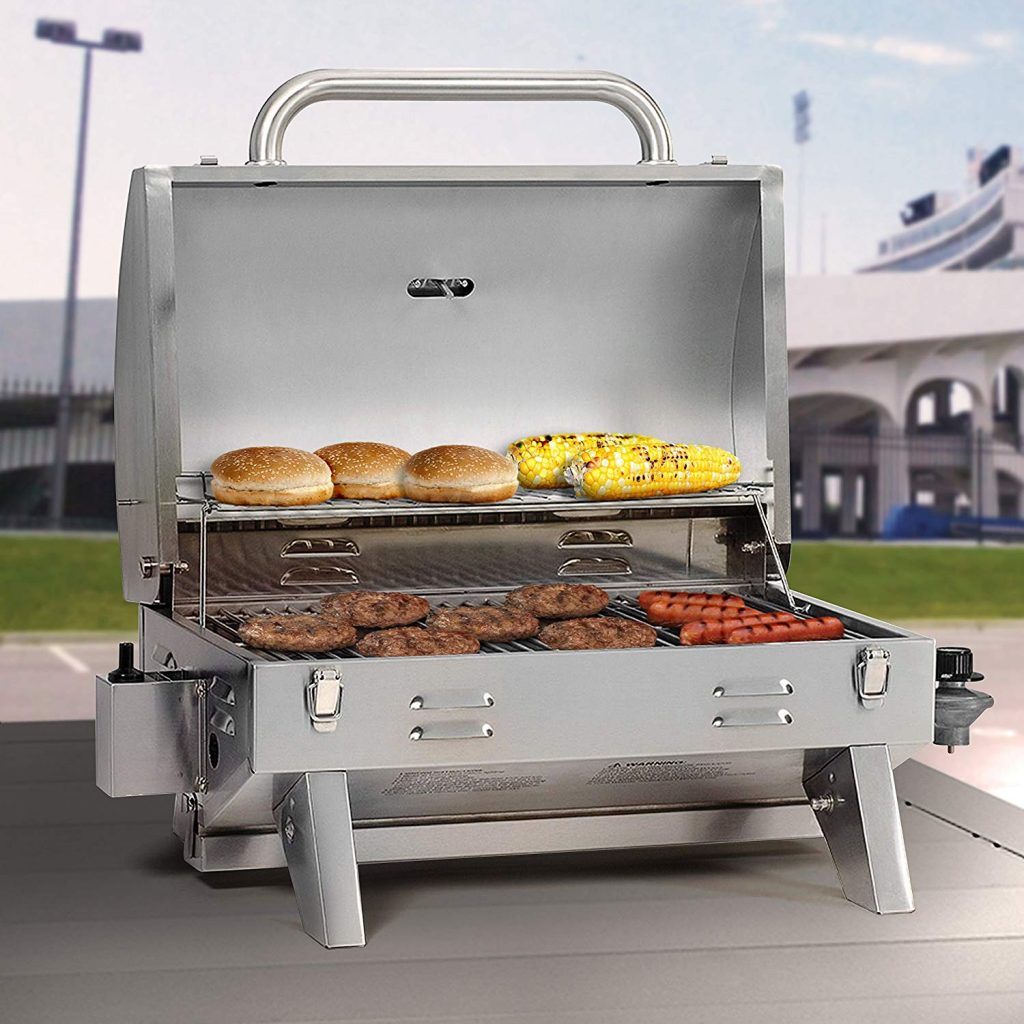 If you're looking for a compact option, check out the Smoke Hollow 205 Stainless Steel Gas Barbecue Grill.
Featuring a suitcase-style design, this tabletop bbq grill will let you enjoy the tastiest grilled dishes when camping, tailgating, or even picnicking. It can also be a convenient option for smaller backyards.
Despite its small size, it already offers 305 sq-inch of cooking space. It only has 1 burner, however, so don't expect it to get as hot as the grills above.
It can still produce up to 10,000 BTUs so it can still effectively cook your favorite ingredients without a hitch.
Features:
[su_list icon="icon: check" icon_color="#228B22″]
Stainless steel body
305 sq-inch cooking area
10,000 BTU rating
1 stainless steel burner
Built-in lid thermometer
Latches for securing the lid to the main body
Foldable stainless steel legs
[/su_list]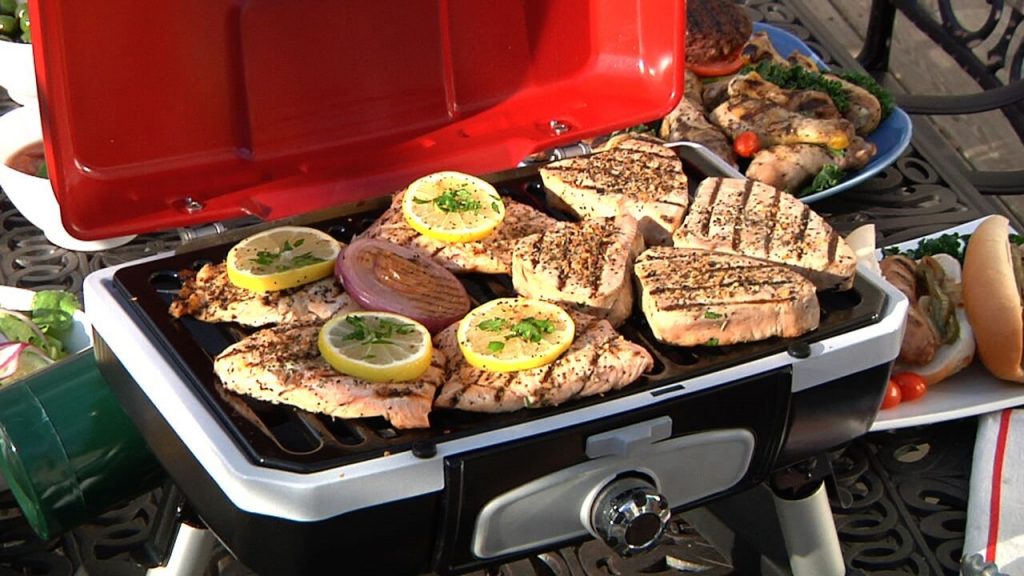 Another compact and portable option is the Cuisinart CGG-180T Gas Barbeque Grill. Like the Smoke Hollow 205, this is also a tabletop cooking appliance that you can take with you everywhere.
It might even be a more attractive option for many as it only weighs 17.5 lbs, making it handier than the other item.
The only trade-off, however, is that its lid isn't as insulated as others. It also doesn't have a temperature gauge, so if you're thinking of doing other methods of cooking, you might want to check the other items above instead.
Features:
[su_list icon="icon: check" icon_color="#228B22″]
145 sq-inch cooking space
5500 BTU rating
1 stainless steel burner
Electric ignition
Porcelain-enameled grate
Briefcase-style design
Integrated lid lock
Folding table base
3 colors available
Accessories available
[/su_list]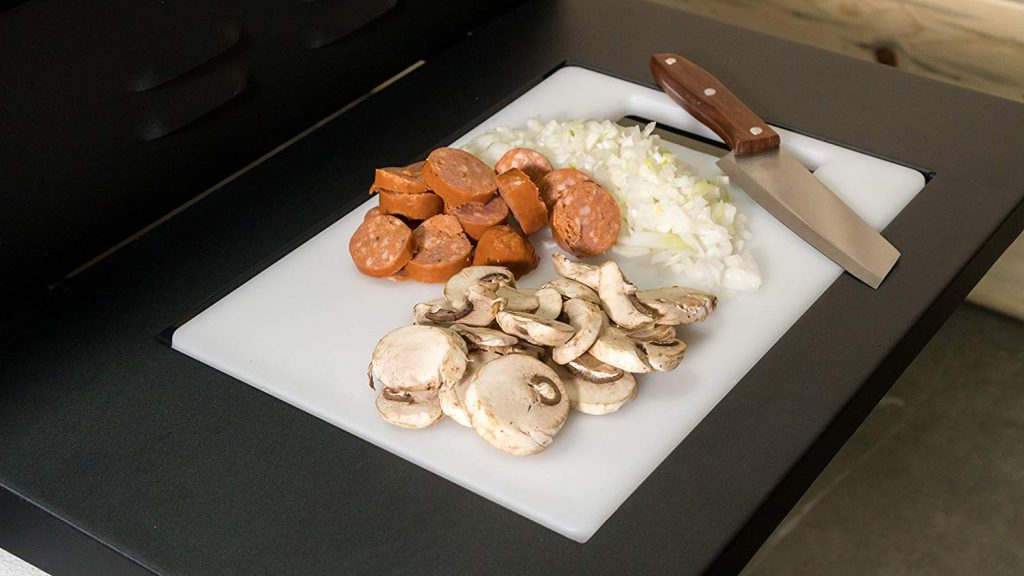 Those who enjoy cooking up a feast for outdoor parties, gatherings, or events should consider the Blackstone 36 Inch Outdoor Gas Barbecue Grill.
The best outdoor barbecue grills can hold 28 hamburgers, 16 steaks, or 72 hotdogs, guaranteeing that it will help you cook a lot in a short span of time.
With its 4 burners and up to 60,000 BTU rating per hour, it can certainly get hot enough to do a lot of cooking. So if you feel like you need the most powerful gas grill on the market today, this might be the very item you're looking for.
Features:
[su_list icon="icon: check" icon_color="#228B22″]
720 sq-inch cooking surface
Stainless steel body
4 stainless steel burners with individual controls
60,000 BTU rating
Removable griddle
Rear grease management system
Fold-down side shelves
4 industrial-grade caster wheels
[/su_list]
Portable, affordable, powerful, and attractive, the Weber 1141001 Go-Anywhere Gas Grill is another item that might tickle your fancy.
As one of Weber's lowest-priced gas products, it can already be the perfect pick for many households who want great quality on a small budget.
Featuring a lunch-box style design, this gas grill has a single burner that can provide up to 6500 BTUs per hour. It's already more than enough for its 160 sq-inch cooking space, so you can definitely count on it to give you great results.
Features:
[su_list icon="icon: check" icon_color="#228B22″]
160 sq-inch cooking space
6500 BTUs
Porcelain-enameled base, lid, and cooking grate
Push-button ignition
3 handles
Steel legs double as lid locks
[/su_list]
Completing the list is the Cuisinart CGG-200B Tabletop Gas Grill. It features a modern design so it can look great in most backyards and patios.
It's also relatively portable so you can easily take it with you everywhere.
The most important thing to know about this item, however, is the fact that it can reach 12000 BTU even with just a single burner. This makes it more powerful than most of the other portable gas grills listed above.
Features:
[su_list icon="icon: check" icon_color="#228B22″]
12000 BTU rating per hour
Stainless steel body
Lid with built-in temperature gauge
Twist-start ignition
Porcelain-enameled cast-iron grate
Folding side shelves
[/su_list]
Where to Buy Gas Grills?
One of the first things people ask when searching for a specific product is where they can buy one. Knowing where one can find certain items gives a sense of direction, letting them plan how to take the first step in finding what they're looking for.
Gas grills, however, are available in many places so you don't have to look far and wide just to find these items.
They're available in many home improvement stores and big-box stores. Local appliance stores also tend to carry a number of models for you to choose from.
For an infinite amount of options, you should go online. There, you can directly turn to the website of gas grill manufacturers.
Many of them have their own website stores so you can purchase from there. Specialty retailers online also carry a wide range of options, so you can also go buy from them.
For your utmost convenience, however, we recommend turning to Amazon.com. They carry a wide range of products from various brands and manufacturers so you have a wider list of options there.
You can even make your purchase alongside other items so you can take advantage of their deals and get more out of the amount you're spending.
Finding out which item to get is still more important than where you should buy your gas grill.
There are so many options available that it would be wiser if you focus your efforts more in choosing which item to get rather than looking at which website to shop from.
The Best Way to Clean a Barbecue Gas Grill
Another important thing to know when shopping for a gas grill is the steps in cleaning it. For some folks, determining how easy an appliance is to clean helps them decide whether to get it or not.
It's a valid consideration as there's a high likelihood that you'll skip using something that's too much of a hassle to clean.
While BBQ grills come in different shapes and sizes, their cleaning process is pretty similar. How do you do it, then? Here are the most important steps that you need to execute:
1. Follow the cleaning instructions provided in the manual.
To ensure that you'll effectively and safely clean your grill, follow its manual's cleaning instructions. This will provide you the most specific steps you need to restore your unit's great shape.
2. Dismantle the unit before cleaning.
To make sure that you'll be able to remove every dirt and debris stuck on the grill's surfaces, take out its parts piece by piece before brushing them down with an abrasive brush to remove the crusted or burnt food.
3. Remove debris from all surfaces.
You will need to scrub and scrape if you want to thoroughly clean your BBQ grill, so get ready to get down and dirty. Use a spatula or putty knife to dislodge stuck food particles from the surfaces.
4. Clean the burners.
Burner tubes can get clogged by food debris and that can result in an under-powered gas grill. To clear them, lightly brush from the center outward so the food particles won't fall into the tubes and create more clogging.
5. Dispose of the grease properly.
Don't just hose down the grease left in your grill. Transfer it to a container then let it harden before throwing it out.
6. Wash then wipe your unit down.
Using a sponge soaked in soapy water, scrub and wash all of the surfaces of your grill. Wipe it after to help it dry more quickly.
7. Put the grill together.
Once everything's dry, put the grill together and you can use it again for cooking.
Buying Guide – How to Choose the Best Gas Barbecue Grill?
To help you cover all your bases in finding the best rated barbecue grills, we've rounded up five of the factors you should take into close consideration in order to make the right decision. Here they are:
1. Size
The size of the grill will dictate how functional it will be for you. If it's too small, it won't help you cook efficiently. If it's too big, it might not be as portable as you want it to be.
So make sure to decide how big you want your unit to be. Doing so will help you narrow down your options significantly.
2. BTU rating
A gas grill's BTU rating will clue you in on its cooking power. It should be proportional to the size of the unit so you can be sure that it will let you cook effectively.
3. Quality construction
Gas grills are always meant to be used outside so it should be built to take some abuse. It should be able to withstand harsh elements and a bit of banging, especially if it's meant to be a portable unit.
Do not compromise with the quality of the construction. Make sure to only get a durable item.
4. Value
Not all gas grills are made equally so you might want to get one that will offer you some good bang for your buck. A well-designed item with great features at a reasonable price is always a great option.
If you think the item is convenient to use and is worth more than it's price, it could be a solid pick for you.
Final Verdict
With so many amazing products available, choosing the best gas barbecue grill can really be an overwhelming task.
However, with the help of our tips and recommendations, we're sure that you'll be able to find your perfect match without a hitch.