There's no denying that the air fryers made by Philips are the best selling units in the market for this kind of appliance. They offer fantastic results and the brand promises uncompromised quality that people look for.
However, they also come with quite a hefty price tag that a lot of people are in the search for the best Philips Airfryer deals available.
Even if it will only lower the price for just a couple of bucks, a discount is still a welcome bargain for most people. Getting a top-notch product for less and you'll really know that you're getting more value for your money.
With even just a few bucks off, you can already feel like you've hit the jackpot and cheated the system as you still get the same best selling item without paying fully for it.
So, how do you get the best deals for a Philips Airfryer?
Here are a few effective tips that you might be interested in trying out.
5 Things To Consider about Philips Airfryer Deals:
1. Patience is a Virtue
Looking for great deals doesn't always come easy, especially if you're looking for a fast moving item like an airfryer from Philips. These products don't need a promotional discount as it sells quite well even at full price.
Its features and offerings are enough to convince people that it's well worth paying for, and it's not exactly wrong. Even if you do pay for it at full price, you'll still be very happy with it.
This is a good reason why the deals for Philips Airfryer aren't readily available as in other products. You can't just log in to find massive discounts on them. But it doesn't mean that there aren't good discounts waiting for you.
There is actually quite a number of them both online and offline, you just need to know where to look. This is why you need to be patient.
2. Check Out Different Vendors
Being patient for deals isn't just about timing your purchase accordingly. Sometimes, aside from waiting for holiday sales, you also have to be willing to check out different vendors.
Different places will have different pricing, so you might just be able to find the best price by being stringent and diligent.
If you can check out every e-commerce store that carries appliances, you might find it easier to find a great deal by comparing their prices.
The best thing about this is, you can quickly compare prices without even having to leave the house and take a few days. Doing that in stores can be challenging, so take full advantage of what online shopping has to offer.
Aside from comparing prices from different websites, you might also want to consider checking out local superstores in your area. A big brand like Philips is widely distributed so you might just get lucky and find yourself a great deal at a superstore near you as well.
3. Time Your Purchase
Product pricing is also affected by the time of the year, so you might just be able to find better discounts at certain dates. If you don't need the Philips Airfryer right now, you can delay your purchase and save your money for when sales usually come about.
Labor Day and Black Friday are two of the most popular sale seasons when massive discounts are applied to a wide range of products.
While there's no guarantee that Philips Airfryers are included on the lists of what you can get at a bargain, there's a high chance that you'll still find great deals for them. If you can wait for these days to roll around before buying an airfryer, then go ahead and wait.
However, if you need the appliance urgently, there will still be other methods that will help you find discounts, so don't worry.
4. Use Discount Codes and Coupons
Couponing in real life may seem to be too much of an effort but when it comes to buying appliances, they can actually make a difference, so get on them right now. It's much easier to do online, however, especially if you've managed to find great deals that you can combine.
If you're lucky, you can even find Philips Airfryer deals that you can take a notch higher by using coupons and discount codes to further lessen the price you have to pay.
The thing about discount coupons and codes, however, is that you also have to be quite patient in finding them. There are tons of sites that will give you a bunch, but not all of them are always very handy.
You should also pay close attention to the fine print so you won't be disappointed in case you can't use it for your airfryer purchase.
5. Factor in the Value of Your Time and Effort as Well
Saving a few bucks for a Philips Airfryer may be ideal for many households but with all of the effort involved in finding the best deals, you also have to ask yourself whether it's all worth the time and effort you've spent trawling the web and the local stores.
Keep in mind that aside from your money, your time and effort are also valuable, so spending a week comparing prices and missing out on doing other things might just not be as great as saving $10 off on your purchase.
This is even truer if you're willing to wait for sale seasons to roll around. A lot of people will do that, too, so you're even up for more competition. You might just find yourself racing with others to get an airfryer, and honestly, will the stress and hassle be worth the few bucks off?
Unless the discounts are massive and you're willing to deal with the setbacks it comes with, sometimes, the best deal might still be to just buy it as is.
Final Verdict
If you want the best Philips Airfryer deals, there are tons of different ways to find them. However, as mentioned above, you just really have to be a bit patient.
Some great deals are handed to you while others need a bit of searching and coaxing to be enjoyed. With an airfryer from Philips, however, you're better guaranteed that you'll get a great deal even if you pay full price because of its excellent features and quality.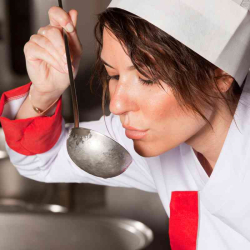 Latest posts by June Brandt
(see all)