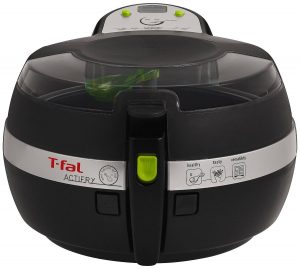 It's no secret that frying is one of the least healthy ways to prepare food. The sheer amount of oil used in the process adds more fat than necessary into your diet.
The sad thing is, fried food tastes great and a number of what people consider as comfort food are actually made through this method. But with air fryers like the
T-fal FZ7002 ActiFry Airfryer
offering an excellent way to achieve the deep fried results with just a single tablespoon of oil, people are promised the best of both worlds.
Like other air fryers, the T-fal Actifry is a healthier alternative to deep fryers. It can whip up your favorite fried food with ease and less fat, so it can easily help you ditch the oil and embrace a diet that's better for your heart.
It also doesn't hurt that the Actifry has a bit of showmanship to offer, making meal preparations not just convenient, but also entertaining. This T-fal FZ7002 ActiFry review will help the buyers to choose the best one.
What makes the Actifry an excellent choice for your home?
T-fal FZ7002 ActiFry Airfryer Review – 5 Major Features
1. AirFry Technology with Patented Heat Pulse System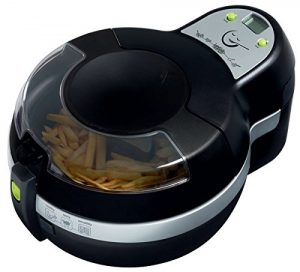 Relying on rapid moving heat may sometimes not be enough to thoroughly cook ingredients, so the Actifry took the technology up a notch by creating their own patented heat pulse system that will ensure that your ingredients will be cooked evenly no matter what.
This is done by improving the hot air circulation inside the cooking chamber, letting it penetrate the ingredients better to ensure that everything's well done in minutes.
2. Stirring Paddle
To further ensure that every portion and part of your ingredients will be thoroughly cooked, the Actifry is also equipped with a unique stirring paddle that helps it move the pieces around so the hot air can further pass through each portion.
3. On/Off Switch and Digital Countdown Timer
Controlling this unit is fairly easy as well as you only have to deal with two buttons. One is for powering it on and off and the other is to set the cooking timer for your dish.
No more fussing with temperature as this appliance will automatically do it for you.
4. Transparent Cover
If you like seeing the food as you cook it, the T-fal FZ7002 Airfryer review will also let you do that. It's designed with a transparent lid so you can see how your dish is doing while in the air fryer. It also gives it a classic kitchen cooker look and feel, which can make experienced users more at home with this relatively new technology.
5. Ceramic-coated Nonstick Pan
Guaranteeing ease of use and maintenance is the interiors' nonstick ceramic coating. With this, you can avoid wasting food or having to scrub out burned food debris, making cleanups a breeze.
What temperature does T Fal ActiFry cook at?
ActiFry Air Fryer is one of the best brands of air fryers and we get a lot of questions from the users of the product.  The two most frequently asked questions have been answered right below. The temperature varies slightly from one food to the other. Nevertheless, the best temperature to get tasty, done, and crispy food on ActiFry is between 320 degrees F and 356 degrees F.
You also need to preheat your air fryer for about two to three minutes before you place your food in it. This helps to keep the equipment and the air in it very hot by the time you place your food in it. So, your food will enjoy the right temperature the second it lands inside the fryer.
Is the T Fal ActiFry an air fryer?
The answer to this question is yes, yes, and yes. T Fal ActiFry is a brand of air fryer. Remember that there are several brands of air fryers with different features. T Fal ActiFry isn't only a brand of air fryer, but one of the leading brands. The brand has numerous models of air fryers and they are available in various prices. Right now, T Fal ActiFry can boast of more than 10 million users of its models of air fryers all over the world.
5 Reasons – Why should You Use a T-fal FZ7002 ActiFry Airfryer?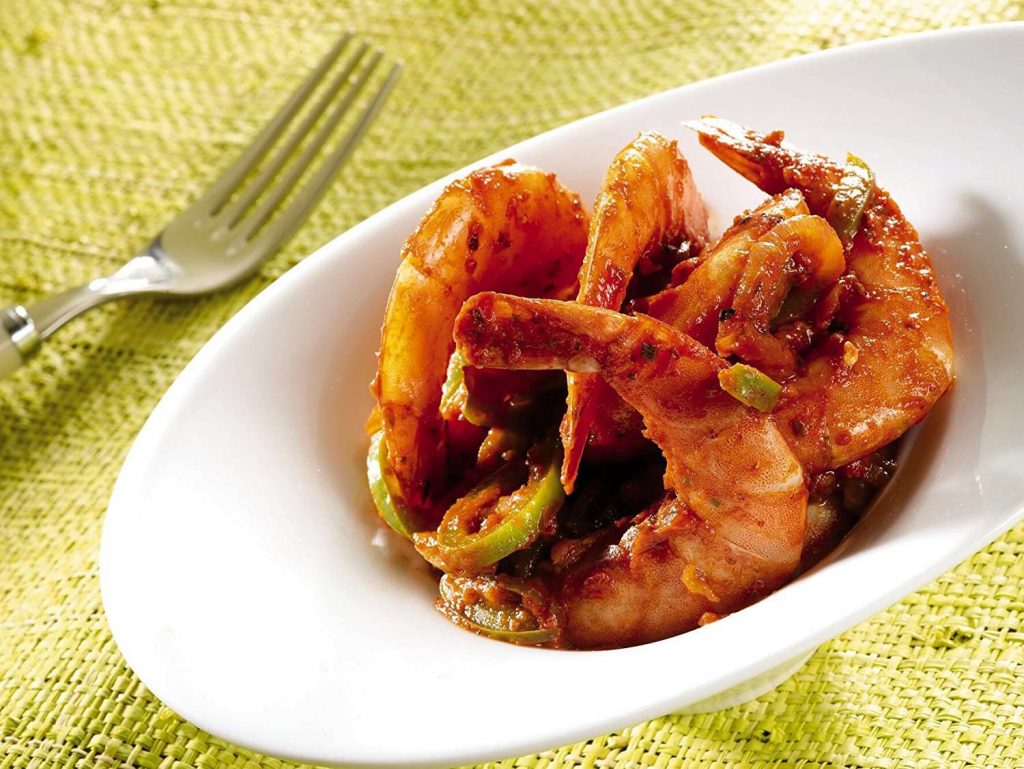 Wondering why you should choose this T-fal product over the other air fryers in the market today?
Here are a few reasons that will make a good case for this product:
[su_list icon="icon: check-square-o" icon_color="#ef2d26″ class="listbox"]
It won't look out of place in your kitchen.

If your kitchen is filled with traditional cookers and appliances, this one will fit right in. It easily looks like a modern turbo broiler or even a bigger ice cream maker, so it will look and feel familiar to those who like getting new devices to aid their cooking skills.

It's very easy to use.

All you really need is to press a few buttons to operate this unit. As for cleanups, the interiors are all dishwasher-safe so you don't have to fuss about hand washing them. It's very simple to use that even inexperienced cooks won't have a hard time mastering it.

It has a large food capacity.

Unlike other air fryers, this one has a 2.2 lb food capacity, which can already let you fry a large bag of fries or whip up a dish that can serve four people. It will be great for small families, as it will simplify dinners for busy households. As it's also available in different sizes, you can also find the right match for your needs without having to look elsewhere.

It offers healthier food.

This unit comes with a special spoon that you can use to put oil in your air fryer dishes. This makes sure that you'll limit the amount of oil you'll use to a single tablespoon. With this minimal portioning, you won't have to worry about consuming a lot of fat and munching on greasy food that is just not good for your health.
The Actifry also has a cleverly designed oil catcher so if your dish didn't need a lot of oil to achieve a nice crisp, you can easily re-use the oil at a later time.

It can keep your kitchen fresh.

The Actifry is also equipped with an odor filter so whatever ingredients you use in this appliance, you won't have to be bothered with its lingering smell afterward.
[/su_list]
[su_row][su_column size="1/2″][su_list icon="icon: check" icon_color="#ef2d26″ class="posbox"]
Product Benefits
Quick and easy operation
You can watch the food as it cooks
You can cook a good amount of food in one go
Nicely built and very easy to clean
Classic look and Available in different sizes
Unique air frying technology
Simplifies frying process
Can cook a wide array of ingredients perfectly
Lets you re-use oil making it economical
No pre-heating, shaking, or turning required
[/su_list][/su_column]
[su_column size="1/2″][su_list icon="icon: warning" icon_color="#ff0000″ class="negbox"]
The Negative Things
Only has one temperature setting
Relatively large footprint
Quite pricey
[/su_list][/su_column][/su_row]
Watch This Video:
https://youtu.be/qtJh45lENl8
FAQs
Q: Will the plastic components get damaged with the high heat?
A: No, it uses a very durable kind of plastic so it shouldn't be a problem despite regular use.
Q: Can you cook frozen items?
A: Yes, you can cook frozen foodstuffs right out of the bag in this air fryer.
Q: What is the highest temperature it can reach?
A: It can get as hot as 374F. It only has one temperature setting, though, so if you need to cook something at a higher heat, you should set the timer longer.
Q: What kind of oil can you use with this unit?
A: Most type of oils will do, except the ones that tend to harden once cooled.
Q: Are there compatible accessories that I can get for this appliance?
A: Yes, you can get an extra snacking grid and a grill for the Actifry.
Final Verdict
Air fryers are excellent kitchen appliances that can make your meal preparation simpler, healthier, and faster. They're also very handy and easy to use, eliminating the hassle of turning the oven on if you only want a snack or a bite.
The T-fal FZ7002 ActiFry airfryer review is an excellent option for such as it minimizes the need for using oil in your frying process while still enjoying the unique texture of the said cooking method. Being one of the most popular air fryers in the market today, the Actifry might just be able to change the way you fry for the better.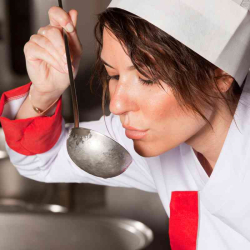 Latest posts by June Brandt
(see all)