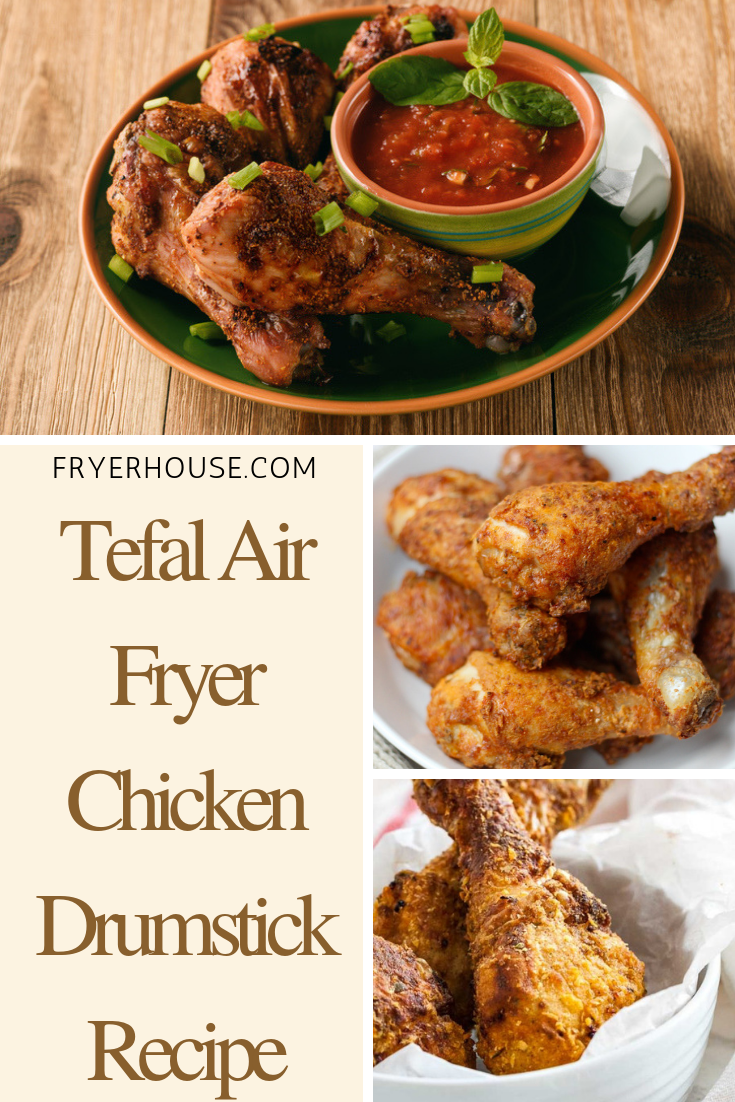 Fried chicken is one of the easiest and most enjoyable dinners for most households. All family members, from the youngest to the oldest, tend to find them quite tasty. The best part? They're also very easy to make, especially with an air fryer.
Doubting the tastiness of air fried chicken? Don't be. It can be just as tasty and even more enjoyable than regular fried chicken as air fried dishes tend to be juicier.
You can also ensure that air fryers can also achieve a good amount of crispiness and the fried taste with the right techniques.
You can even whip up something more than just your plain old air fried chicken with the right techniques. Below we'll tell you how to make a buttermilk air fried chicken that will help you create hearty meals without a fuss.
Ingredients:
1 lb chicken drumsticks
½ cup all-purpose flour
½ cup panko breadcrumbs
½ cup buttermilk
3 tbsp butter, melted
1 tsp paprika
1/4 tsp salt
1/2 tsp baking powder
1/2 tsp cayenne
1/4 tsp oregano
1/4 tsp celery salt
1/4 tsp garlic powder
1/4 tsp dried thyme
1/2 tsp black pepper
1/2 tsp white pepper
1/2 tsp ground ginger
Cooking spray or oil
Easy Steps:
Grab a Ziploc bag or any sealable container and place the chicken inside. Add the buttermilk and seal. Let it sit inside the fridge for about 30 minutes to a couple of hours to marinate.
Combine the panko, flour, baking soda, and spices in a shallow bowl.
Preheat your airfryer to 390F. If you don't want to preheat, just add 2 more minutes to your cooking time.
Take out the chicken from its marinade and remove excess moisture.
Coat each drumstick with the breading mix you have prepared. Make sure to do a thorough job and ensure that the coating sticks to the meat nicely.
Coat the fry basket with some oil either by spraying it or brushing some in the base.
Place the drumsticks inside the fry basket. Do not overcrowd and stick with just one layer even if you have a cooking rack.
Set the air fryer's timer to 10 minutes. Note that it might smoke a little for the first few minutes but don't panic. This is normal because of the chicken's batter.
Once the 10 minutes is up, brush some of the melted butter into the drumsticks. Coat each of them properly.
Place the drumsticks back into the fry basket with the other side up then adjust the air fryer's temperature to 300F.
Cook for another 10 minutes or until each drumstick's internal temperature reaches 165F.
Let the chicken rest for 5 minutes before serving.
Health Benefits of Air Fryer Chicken Drumsticks:
With chicken being the most popular kind of white meat, it's considered as one of the healthier meat products available. Why? It has at least 21 g of protein and can have very low amounts of fat.
It has a significantly lower amount of saturated fat compared to red meat which is why it's the recommended type of meat by the American Heart Organization.
However, it's still up to how you're going to cook chicken that will have an effect on its nutritional content. Air fried dishes tend to have lower the fat content, so they can be better alternatives to fried chicken.
This makes air fryer chicken drumsticks an even more suitable option for those who want to eat better.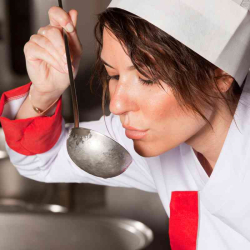 Latest posts by June Brandt
(see all)