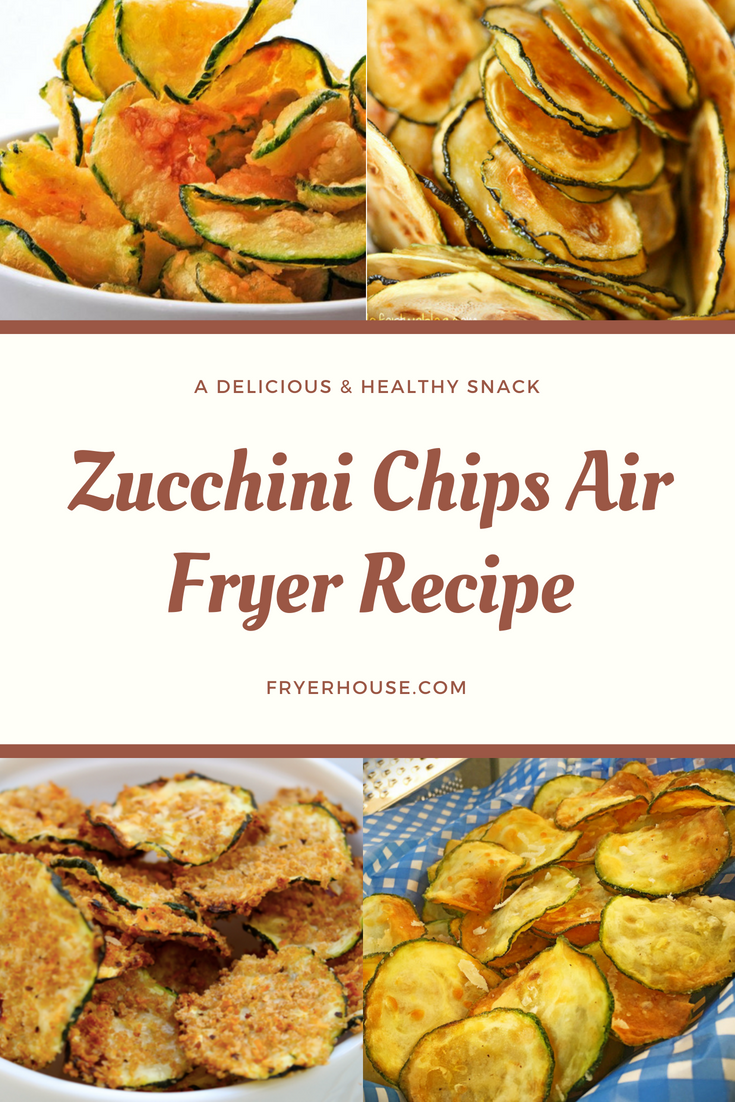 Zucchini is one of the ingredients that will be pretty hard to miss if you're trying to eat better. Everyone's just raving about this fresh produce as it has so many health benefits to offer.
It also doesn't hurt that it tastes so nice and fresh that you'll actually enjoy eating healthy by noshing on the dishes made with this ingredient.
What makes it even more worth the try is the fact that it's so easy to prepare. You can actually use it as a
healthier alternative
to potatoes in whipping up the most popular snack there is.
How exactly do you pull this off? Here's a very easy air fryer zucchini fries recipe that might just give you another reason to eat better:
Ingredients:
2 medium zucchinis, sliced according to your preference
1 large egg
½ cup Parmesan cheese, grated
½ cup breadcrumbs
1 tsp Italian seasoning
¾ tsp garlic salt
Pepper to taste
Cooking spray
Optional:
2 tbsp olive oil
Ketchup, Caesar dressing, or your dip of choice
Instructions:
Prepare the zucchini for cooking. Slice it into strips or into thin discs. Toss in salt and let it sit for 30 minutes to remove the excess moisture. Rinse with cold water and then pat dry with paper towels.
Pre-heat air fryer to 390F.
Prepare the ingredients. Whisk the egg in a bowl and mix the cheese, bread crumbs, and Italian seasoning into another. These will serve as your breading.
Cover each slice with the breading by first dipping into the egg bath and then on the breadcrumbs mix.
Spray some cooking oil into the fry basket then place the zucchini slices inside. You can also opt to drizzle olive oil into the slices to achieve a fried taste.
Cook for about 10 minutes or until crispy at 390F.
Serve with your dip of choice.
Serves 3
Health Benefits of Zucchini Chips:
What exactly are the health benefits of zucchini that a lot of people are raving about?
Here are a few that might just convince you to add it to your cart the next time you're at the supermarket:

It's packed with Vitamin C. Getting enough vitamin C in your diet can improve your health in many ways including improved cell communication, lower cholesterol levels, and boosted tissue strength. This also means that it's rich in antioxidants that fight off free radicals that damage the cells.
It contains a good dose of lutein and zeaxanthin. These two are phytonutrients that help promote better eyesight. According to the American Optometric Association, getting at least 10 mg of these nutrients per day would help lower your risks of getting various chronic eye diseases.
It has a lot of fiber. This makes it capable of keeping your digestive system in tip-top shape, for starters. It can also help lower your blood sugar levels.
It's an excellent ingredient to help you cut down your calorie consumption. With just 21 calories per cup, zucchini should certainly be on your grocery list if you're trying to lose weight.
It's a great source of manganese. This essential mineral can do wonders for your health as it has a lot of health benefits. It helps fight free radicals, boosts bone tissue development, and even help produce collagen.
These are actually just a few of the many different health benefits that zucchini can offer. With some research, you'll learn more amazing things about this ingredient.