When it comes to innovative electronics, some people like to stick with the first ones who came up with the concept so they can actually say that they've got the real deal. This also promises that you'll get the actual intended experience, as you're getting an unadulterated version of a product. These are some of the many reasons why you might want to check out the GoWISE USA GW22622 2nd Generation Electric Air Fryer as the brand is touted to be the first to introduce air frying to the market as we know it.

While the
GoWISE USA
GW22622 may not exactly be the very first air fryer to be introduced to the market, the fact that it is made by one of the pioneers of the said cooking appliance still says a lot about its quality, performance, and innovation.
Despite being the entry-level unit in the brand's range, it's still worth considering, especially since it can get the job done without any frills.
5 Top Features of the GoWISE USA GW22622 2nd Generation Electric Air Fryer:
If you're wondering if the "original" brand can offer you a good airfryer, you should get to know what this product has to offer to help you decide. Here's a quick lowdown of its features to get you started:
Adjustable Temperature and Timer Settings
Different ingredients require various cooking settings, but as the GoWISE USA GW22622 is the manual variety in their range, it comes with two dials for its temperature and timer settings. Its heat settings can range from 170 to 400F while the cooking timer can be set up to 30 minutes.
Each dial is marked accordingly, so you can easily select the right settings for your recipe. With this unit, you won't need to fiddle with the controls or get frustrated with having to repeatedly press buttons.
These also guarantee that you can cook a wide array of dishes with the GW22622 despite being a barebones unit.
Detachable Cooking Basket
Another major selling point of the GW22622 is its design. It actually comes with a detachable cooking basket so you can easily load the ingredients and take it out without a hitch.
This design makes the unit a lot easier to clean as you won't have to take the entire airfryer to the sink to wash the food container.
Some also like that it can double as a serving platter, lessening the items you need to wash after eating.
Just be careful, though, as the excess oil stays inside the pan, you wouldn't want someone near it to get in contact with the hot oil.
Rapid Air Circulation System
Airfryers work by using hot air moving at high speed to cook the ingredients placed in their cooking chambers. This is also the same for the GoWISE USA GW22622 with its Rapid Air Circulation System. This technology circulates hot air at high speed so it can completely cover and penetrate the ingredients and cook it thoroughly.
The air's movement ensures that it will make the insides of your ingredients tender while the outside stays crunchy and crispy mimicking the texture of a deep fried dish.
Automatic Standby Mode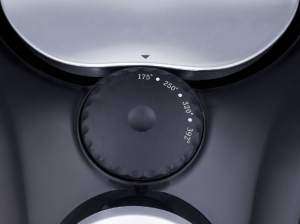 When using any cooking appliance, the danger of overcooking is always there. This is why, if you want a fuss-free equipment that will let you take your eyes off while it does its work, you should look for something like the GW22622 with its automatic standby mode.
This works by automatically shutting off the heat inside the cooking chamber once the timer is up, guaranteeing that your dish won't get overcooked or burnt if you weren't able to take it out right away.
Safety Features
The GoWISE USA GW22622 is also equipped with these safety features that make it an even more convenient option for many households:
i. Stay Cool Handles
To help you take out the cooking basket without having to touch anything hot, this airfryer is designed with handles that won't heat up during cooking.
ii. Basket Release Button Guard
To avoid accidental detachment of the cooking basket, it also has a basket release button guard so no one will get to press the release button without meaning to do so.
Why Should Anyone Use a GoWISE USA GW22622 2nd Generation Electric Air Fryer?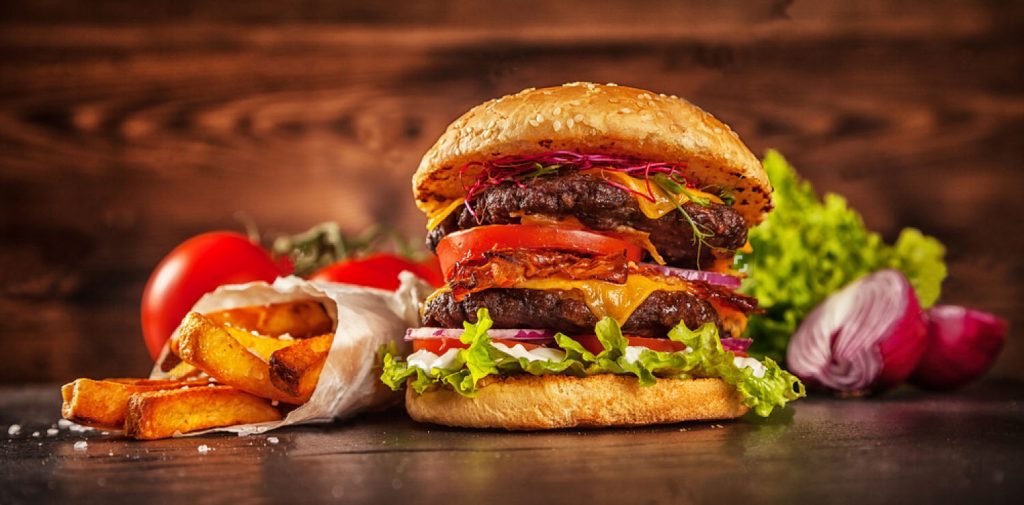 Not yet convinced with the GW22622's features? These reasons why it is a great addition to your kitchen might just win you over:
[su_list icon="icon: check-square-o" icon_color="#ef2d26″ class="listbox"]
It's quite compact without sacrificing cooking capability: With space coming at a premium in many locales nationwide, finding space-efficient appliances is a must. As the GoWISE USA GW22622 Air Fryer doesn't take up too much space but still gets to offer 3.2 quart cooking capacity, it can certainly be a great option for many households.
It's very easy and safe to use: Configured for simple operation and equipped with several safety features, you can be sure that even teenagers will be able to use this airfryer without a hitch.
It's an affordable option: Lots of airfryers today come with a hefty price tag so the friendly one attached to this unit can really offer a breath of fresh air.
It will complement a modern kitchen: With its sleek design, it can definitely look great in just any contemporary kitchen.
It won't overcook your dishes: Thanks to its auto standby mode, the GW22622 won't overcook your dishes and give you dry or burnt food.
[/su_list]
[su_row][su_column size="1/2″][su_list icon="icon: check" icon_color="#228B22″ class="posbox"]
Product Benefits
Decent cooking capacity
Sleek design
Safety features make it easier to cook with
Fuss-free operation
Will help you to eat better
Detachable cooking basket can also serve as a serving platter
Quick and efficient cooking
Won't take too much counter space
Manual design can make it more durable than the digital models
Automatically shuts down to avoid overcooking
Dishwasher safe parts
[/su_list][/su_column]
[su_column size="1/2″][su_list icon="icon: warning" icon_color="#ff0000″ class="negbox"]
The Negative Things
No drip tray for excess oil
Not available in other colors
Winging a recipe can be hard as it doesn't have a viewing window
[/su_list][/su_column][/su_row]
FAQs
Q: Is this the smallest Air fryer in the market?
A: No. GoWISE USA makes a 2.7-quart airfryer which is considered as one of the smallest available today.
Q: Is the cooking basket covered with a non-stick material?
A: Yes. It's coated with a material called Calphalon.
Q: Does it come with a cookbook?
A: No.
Q: Does this unit come with a warranty?
A: Yes, it has a 1-year warranty.
Q: Do you need to shake or flip the ingredient to ensure thorough cooking?
A: It's recommended to flip or shake the basket halfway through cooking to ensure the well-doneness of your food.
Final Verdict
The GoWISE USA GW22622 2nd Generation Electric Air Fryer may not be the fanciest airfryer in the market, but it does a great job without costing much so it's still one of the finest options around. If you want a no-frills kitchen appliance that will help you eat better, this can be a solid choice for you.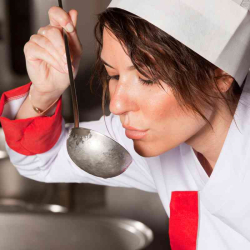 Latest posts by June Brandt
(see all)