Unless you're a billionaire, you probably have a fixed budget to work with for your expenses.However, some purchases are worth the expense, and that's true of the air fryer. It can give you that tasty fried food goodness without the extra calories and the bad cholesterol. So how much is an air fryer? Can you fit it in your budget?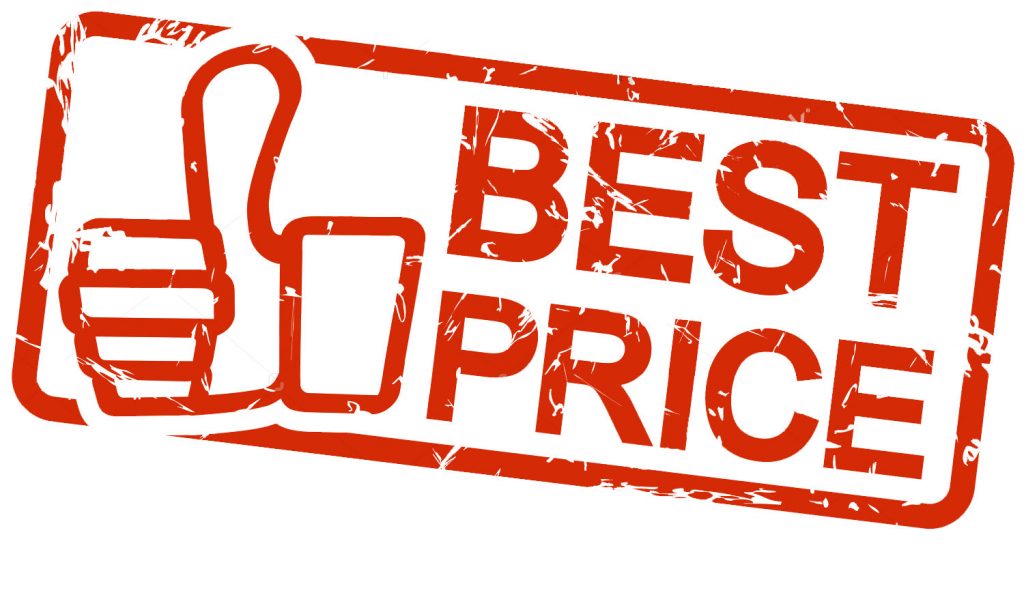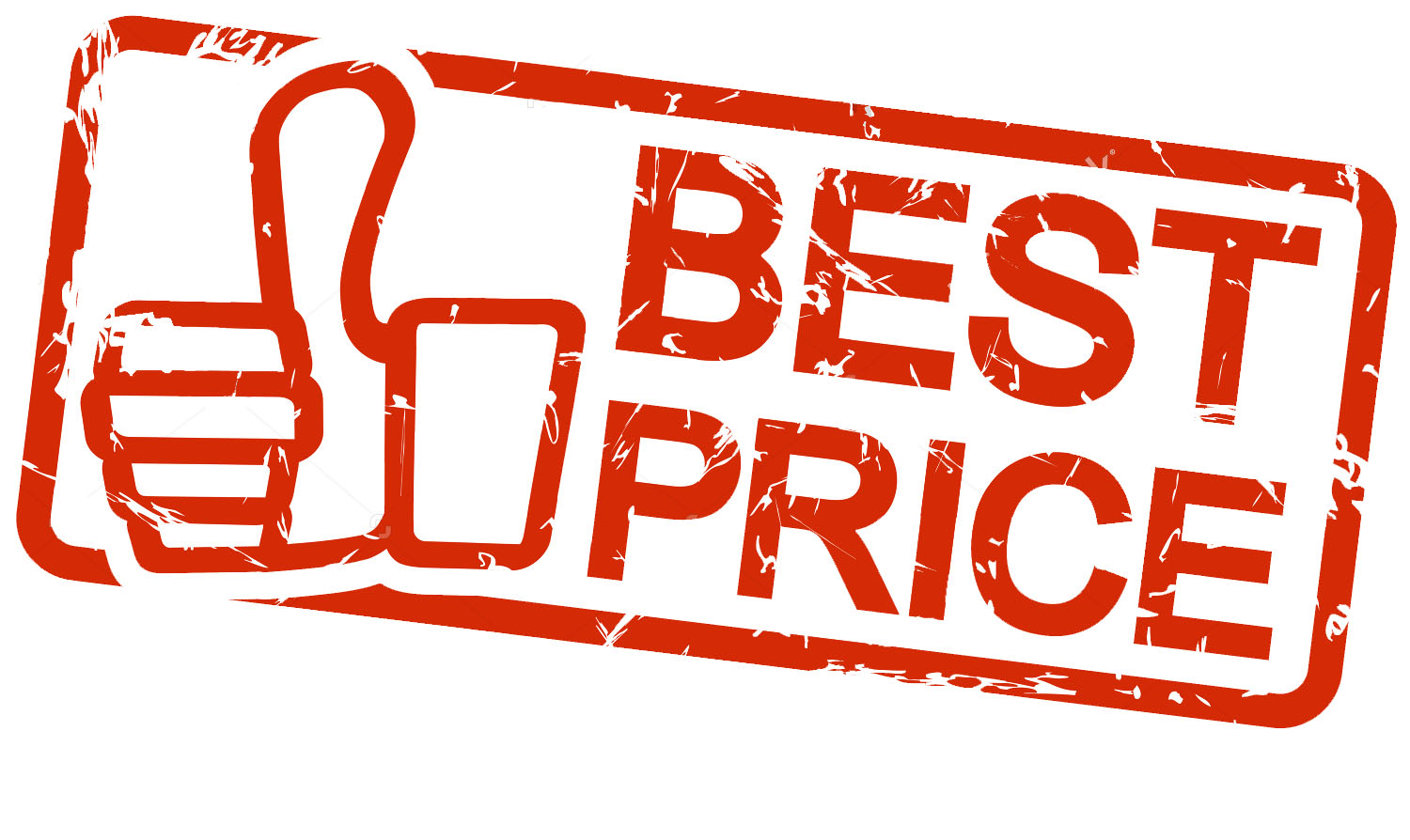 The cost depends on lots of different factors. Often the price is dictated by the features available, so the more features you have the more you need to pay. Part of the cost is also about the build quality, and the brand reputation has to be considered as well.
When you consider the health and convenience benefits, it's certainly a fine investment. But an air fryer isn't really all that expensive either.
Here are a few air fryer models, with prices and features:
GoWISE USA 4th Generation Electric Air Fryer (3.7 QT), Avg. $90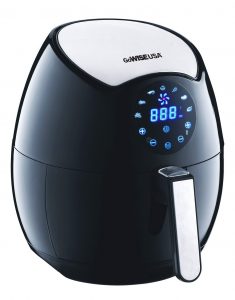 There's probably a new generation that's coming out soon, because GoWISE really slashed prices with this one. It used to be available for $246, but now you can get it for just $100 (actually $99.95 if you want to be exact). Just make sure that you're actually getting a brand new model.
Just because it's cheap doesn't mean it's "cheap", however. You have an adjustable timer and temperature, and temperature can go up to 400 degrees F.
It comes with an auto shutoff feature, and it goes into standby mode when you check the ingredients. There are even 7 preset programs for various meats.
Black + Decker 2-Liter Air Fryer, Avg. $110+
How much is an air fryer if it's a well-known brand?
It may not cost you much if you get a Black + Decker, yet you seem to have everything. You get a low price with a well-known brand, along with lots of features that you'd expect only from more expensive models. The 2-L capacity is also good enough to fit in 8 chicken wings.
This uses 2 convection fans so the air can really circulate, and the adjustable temperature controls can reach 400 degrees F.
The timer can also be set up to 60 minutes, and when the time's up it can shut off automatically. You just need to turn the dials to adjust the settings. The basket and the separator inside are both dishwasher safe.
T-fal 2.9-L ActiFry, Avg. $150+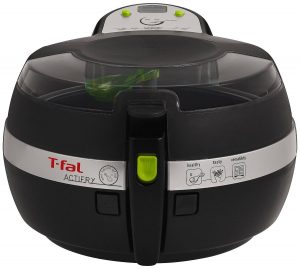 The capacity is enough to cook up to 2.2 pounds of food in one go, and what's best for your health is that you'll only need to use a tablespoon of oil at the most.
This doesn't need preheating, and it doesn't take time to reach its maximum temperature.
The temperature isn't adjustable, though it's not really often that you'd choose a lower temperature anyway.
The digital timer counts down, and it has a buzzer that tells you when it's done. The lid is transparent so you know what's going on inside, and it's also dishwasher safe. The pan is non-stick as well, so cleanup should be easy.
Kalorik Black and Stainless XL Digital Family Air Fryer, Avg. $150+
It may be a bit difficult to find this (on the manufacturer's website it's out of stock), but it's great. The temperature is adjustable up to 400 degrees F, while the timer can be set to 60 minutes.
You just need to use the touchscreen control to adjust your settings, while you can also pick one of the 7 presets.
The pan has a non-stick coating, and there's a basket divider so you can cook 2 different food items at the same time. All the detachable parts are dishwasher safe. With its 55.5-quart capacity, it's an ideal choice for large family gatherings.
­3.2-L Air Fryer by Cozyna, Avg. $200+
This lets you air fry your food, as well as grill, roast, and even bake stuff inside. It comes with a 30-minute timer, along with a temperature you can adjust up to 392 degrees F.
All the various detachable parts are dishwasher safe, and most sellers add a couple of cookbooks with at least 50 recipes you can try out. Also, it's reassuring that most online reviews in reputable retail stores give it perfect 5-star ratings.
Air Fryer and Rotisserie Multi Cooker By Good Cooking, Avg. $200
This doesn't just air fry the food, but it also lets you grill, roast and bake items inside. You won't even need oil if you don't want to use it. It doesn't just circulate the hot air either, as it also rotates the food so you can be sure that it will fry evenly.
The stainless steel removal pot is dishwasher safe, so cleanup isn't fussy. You have a low and high rack so you can fit in more food inside, plus other accessories that are part of the purchase includes tongs and a poultry fork.
The heat goes to 360 degrees F, and you can set it manually or use the preset programs. By the way, it's huge—it offers a 9.5-quart capacity, which explains the price tag.
Philips XL Air Fryer, Avg. $250+
Sure, the $300 price tag may be a bit stiff, but even at this price it's a bestseller. The current price is also discount of sorts, as it used to be $350.
It may be expensive, but it's been featured among Oprah's Favorite Things and Gordon Ramsay endorses it.
There you get a 60-minute timer and the adjustable temperature goes up to 390 degrees F.
It can air fry as well as grill, roast, and bake. You have digital touchscreen controls, and the fryer is big enough to fit in up to 2 bags (2.65 pounds) of French fries.
Final Verdict
If you can afford it, the Philips is probably your best bet. It's a well-known brand, and it's recommended by celebs and ordinary users alike. But as this long list shows, you do have other options. So how much is an air fryer? There's probably a price tag that will suit your budget just fine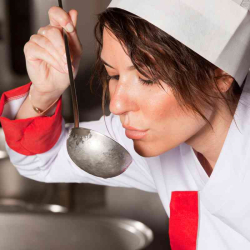 Latest posts by June Brandt
(see all)