Let's face it, meal preparation can be too much of a fuss for a lot of people. You'll need to shop for your ingredients, ready them for cooking, and then actually cook the food. It's too much fuss if you barely have time on your hands.
Sure, there are easy cooking methods out there but the easiest ways to make food can be quite unhealthy. Of course, you can eat some food items raw, but then you'll have to get them really fresh to ensure that they're safe to consume as is. Otherwise, the easiest way to have something to eat is by frying them.
Unfortunately, frying food means higher cholesterol, calories, salt, and fat consumption. It can lead to obesity, cardiovascular problems, cancer, and other health problems. This is why it's not recommended that you eat a lot of fried foods.
Air Fry Instead:
Fortunately, you can just turn to air frying instead. Air frying will let you enjoy crispy and delicious dishes without the same health risks as fried foods so it's an excellent alternative to the said traditional cooking method.
Like frying, air frying is also perfectly easy to do. It's a lot like
using a deep fryer appliance
except for the fact that you don't really need to use cooking oil at all. Operating these kitchen electronics is a breeze as most of them will only require you to press a button or turn a knob.
So why not switch to air frying instead of frying your meals all the time? All you'll need is a dependable air fryer as well as the best air fryer recipes and you're good to go.
The Many Benefits of Air Frying:
Why should you give air frying a shot? Here are a few good reasons:
1. Air fried dishes are healthier than traditionally oil-fried dishes.
As mentioned above, air frying is the healthier alternative to traditional frying. Because you use less oil with this method, you can trim down your oil, fat, and cholesterol consumption. This means a lot of good things for your body, making it a healthier choice.
2. It's perfectly easy to air fry.
Air frying is possibly one of the easiest ways to cook food. You might not even need to do a lot of preparation to start cooking with these appliances.
In general, you only really need to plug the electronics in, place the food inside the fry basket, select the right settings, and wait for the food to cook. You also won't have to wash a lot of pots and pans to cook with this device, so it can really be a great addition to any kitchen.
3. It can make processed foods a bit healthier.
While processed foods aren't necessarily the best options when it comes to healthy eating, air frying them makes it a bit healthier. How? The fact that you don't need to cook them with oil helps lessen their negative impact on your body. Now you only really have to worry about their preservatives.
Our Airfryer Recipes:
What can you make in an airfryer? The beauty of this appliance is the fact that the options are practically limitless. You can cook a wide range of ingredients with the help of this device without breaking a sweat.
Want to give it a try? Check out our 200+ long list of the healthy air fryer recipes here:
Zucchini Chips Air Fryer Recipe  By Fryer House
Air Fryer Mashed Potato Cake Recipe  By Lynn Moretti
Tilapia Air Fryer Recipe By Elaine Bovender
Healthy Air Fryer Eggplant Recipe By Fryer House
Crispy Air-Fried Onion Rings recipe By KAREN RANKIN
Air Fryer Crab Rangoon Recipe By Fryer House
Paula Deen Air Fryer Chicken Recipe By Paula Deen
Cornish Game Hen Air Fryer Recipe By URVASHI PITRE
Perfect Air Fryer Brussels Sprouts  By Becky Striepe
Air Fryer Calamari Recipe By Colleen
Healthy Air Fryer Kale Chips Recipe By Fryer House
Air Fryer Bloomin' Onion Recipe By hip2save
Easy Air Fryer Corn Dog Recipe By Fryer House
Air Fryer Oysters Recipe By Fryer House
Air Fryer Potato Wedges Recipe By Soup Loving Nicole
Air Fryer Hot Dog Recipe By Stephanie Manley
Air Fryer Mozzarella Sticks Recipe By Trevor and Jennifer
Air Fryer Stromboli Ham Cheese Spinach Appetizer   By WINE LADY

Air Fryer Lobster Tails Recipe   By Josephine
Air Fryer Baked Potato Recipe  By Cadry
Air Fryer fried Ravioli Recipe   By Ronda Eagle
Air Fryer Coconut Shrimp Recipe   By Debi Mitchell
Air Fried Buffalo Wings Recipe   By NICOLE MCLAUGHLIN
Air Fryer Chicken Fried Rice Recipe   By Tonya Goldsby
Air Fryer Crab Fried Rice Recipe   By staysnatched
Homemade Italian Meatball Air Fryer Recipe   By WINE LADY
Air Fryer Sweet Potato Chips Recipe   By Laura
Air Fryer Spinach Cheese Roll Up Appetizer Recipe   By  WINE LADY
Chocolate Cake Recipe Using Airfryer   By  STEPHANIE
Lemon Air Fryer Pound Cake Recipe   By Jamela Porter
Air fried Hamburgers Recipe  By HotAirFrying
Air Fryer BBQ Ribs Recipe   By Laurie
Air Fryer Avocado Fries Recipe   By Robin Bashinsky
Air-Fried Cinnamon and Sugar Doughnuts Recipe   By MumAndMe
Air Fryer Loaded Baked Potatoes Recipe   By Adam Hickman
Air Fryer Beef Empanadas Recipe   By Gina Homolka
Air-Fried Peach Hand Pies Recipe   By Paige Grandjean
Air Frier Reuben Calzones Recipe   By Nickie Frye
Air Fryer Pita Cheese Pizza Recipe   By Laurie
Double-Glazed Air-Fried Cinnamon Biscuit Bites Recipe   By Gina DeSimone
Air Fryer Spanakopita Bites Recipe   By Laurie
Air-Fried Buffalo Cauliflower Bites Recipe   By LAURIE MCNAMARA
Air-Fried Beet Chips Recipe   By Williams Sonoma
Air-Fried Apple Chips Recipe   By Williams Sonoma

Air Fryer Chicken Quesadillas Recipe   By Plum Crazy
Air-Fried Breakfast Bombs Recipe   By Katie Aubin and Kimberly Strouse
Air Fryer Roasted Chickpeas Recipe   By Tiffany McCauley
Air Fryer Banana Chips Recipe   By Healthy Kadai
Air Fryer Spring Roll Recipe   By GourmetGirl
Air Fryer Corn Chips Recipe   By Nutrisystem
Air Fried Mac & Cheese Wheel Recipe   By Emeril
Air Frier Sage & Onion Stuffing Balls Recipe   By RecipeThis
Air Frier Honey Roasted Carrots Recipe   By veenasvegnation
Air Fried Shiitake Mushroom Chips Recipe   By Samantha Ng
AirBaked Buttery Dinner Rolls Recipe   By Samantha Ng
Air Fryer-Air Fried–Lemon Butter Green Beans Recipe   By Laurie
Air Fryer Tater Tots Recipe   By Six Time Mommy
Air Fryer Chicken Tikkas Recipe   By Laura
Air Fryer Prawn Cracker Recipe   By eckitchensg
Duck Fat French Fries Recipe   By Randal
Air Fryer Sushi Roll Recipe   By Becky Striepe
Air Fryer Herb Rubbed Chicken Thighs Recipe   By Jennifer Carrasco
Air Fryer Chicken Nuggets Recipe   By Gina
Air Fryer Falafel Recipe   By Petra
Air Fried Vegan Beignets Recipe   By Kathy Hester
Air Fryer-Homemade Salmon Patties Recipe   By Laurie
Air Fryer Roast Lamb Recipe   By j_a_c_q – Gourmet 4
Air Fryer Roast Beef Recipe   By Jane
Air Fryer Corned Beef Recipe   By Allebull
Air Fryer Zucchini Corn Fritters Recipe    By Swati and Tushar
Air-Fryer Fish Sticks Recipe   By KraftRecipes
Air Fryer Crispy Cod Nuggets Recipe   By Barry C. Parsons
Roasted Garlic Air Fryer Recipe   By WINE LADY
Air Fried Black Bean Burger Recipe   By Jennifer Carrasco
Air Fryer Frozen Burger Recipe   By waveovenadmin
Crispy Air Fryer Potato Skins Recipe   By Heather
Air Fryer Salmon Head Recipe   By jcf00d
Air Fryer Crispy Fish Skins Recipe   By eckitchensg
Air Fryer Sweet Potato Tempura Recipe   By Laurie
Air-Fried Curry Cauliflower Recipe   By Juliana
Air Fryer Fish and Fries Recipe   By Taste Of Home
Philips Airfryer New York Cheesecake Recipe   By RecipeThis
Air Fryer Chocolate Chip Oatmeal Recipe   By Taste Of Home
Air Fryer Blueberry Lemon Muffins Recipe   By WINE LADY
Air Fryer Cupcake Recipe   By Helenjosephine
Air Fryer Mince Pies Recipe   By Recipe This
Air Fried Stromboli Pinwheels  By Meredith Laurence
Air Fryer Potato Wedges Recipe   By Kendra
Air Fryer Crispy Roasted Onion Potato Recipe   By Danielle Green
Air-Fried Spiced Chickpeas Recipe   By Williams Sonoma
Air Fryer Egg Cups Recipe   By Judy
Air Fried Puppy Poppers Recipe   By Kendra
Air Fryer Scallops Recipe   By URVASHI PITRE
Air Fryer Shrimp Fried Rice Recipe   By Simple Living Products
Zesty Ranch Air Fryer Fish Fillets Recipe   By The Kitchen Magpie
Air Fryer RL Cheddar Bay Biscuits Recipe   By CopyMeThat
Air Fryer Tri-Tip Skewers Recipe   By ASHLEY SMITH
Air Fryer Crispy Fish Fillets Recipe   By Launa
Air Fryer Crispy Low-Fat Chicken Recipe   By Judith Hanneman
Air Fryer Bite Size Grilled Cheese Recipe   By Dana Vento
Air Fryer Baked Avocado Egg Recipe   By Jamela Porter
Air Fryer Strawberry Scones Recipe   By RecipeThis
Air Fryer Philly Cheesesteak Empanadas Recipe   By Babbleboxx
Air Fryer Tofu Scramble Recipe   By Glue and Glitter
Air Fried Spicy Cauliflower Stir-Fry Recipe   By Vegan in the Freezer
Air-Fried Buffalo Chicken Drumsticks Recipe   By MamaShire
Air Fryer Breakfast Biscuit Bombs Recipe   By Tablespoon Kitchens
Crispy Paleo Air Fryer Potato Fries Recipe   By Leslie McDonald
Air Fryer Sausage Breakfast Casserole Recipe   By Kristy
Air Fryer Breakfast Burrito Recipe   By Nicole
Air Fryer Small Batch Brownies Recipe   By Kathy Hester
Air Fryer Vanilla Bean Recipe   By Laurie
Air Fried Oreo Biscuit Cake Recipe   By Domu
Air Fryer Dill Pickles Recipe   By Lisa Walker
Air Fryer Tortilla Chips Recipe   By Trevor and Jennifer
Air Fryer Salmon Bok Choy Recipe   By URVASHI PITRE
Air Fried Broccoli Recipe   By Emeril
Air Fryer Beef Casserole Recipe   By Tefal
Airfried Crispy Dumplings Recipe   By BudgetPantry
Air Fryer Tuna Cutlets Recipe   By Swati Sani
Air Fryer Paleo Crispy Brussels Sprouts Recipe   By Leslie McDonald
Air Fried Breaded Chicken Wings Recipe   By URVASHI PITRE
Air Fryer Zucchini Boats Recipe   By Skip The Salt
Air Fryer Roasted Corn Recipe   By CopyKat
Air Fryer Bloomin' Onion Recipe   By Hip2save
Air Fryer Tofu with Broccoli and Carrot Recipe   By Omnivorescookbook
Air Fryer Cauliflower Tots Recipe   By THE LEAF
Air Fryer Cheesy Summer Vegetable Tart Recipe   By Karenskitchenstories
Air Fryer Spicy Polenta Chips Recipe   By Planetveggie
Air Fryer Veggie Cheats Recipe   By Jenniepperson
Air Fryer Fruit Crumble Mug Cake Recipe   By RecipeThis
AirFried Omelette with Onion and Cheese   By SAMANTHA NG
Air Fryer-Cinnamon Rolls Recipe   By Laurie
Air Fryer Banana Bread Recipe   By JL Fields
Air Fryer Frittata Recipe   By Laura
Air Fryer Pollock Recipe   By Barrie
Air Fryer Parmesan Shrimp Recipe   By Sara
Air Fryer Chili Lime Tilapia Recipe   By BeautyAndTheBenchpress
Air Fryer Cornish Hen Recipe   By Marty
Air Fryer Stuffed Peppers Recipe   By Kristy Still
Air Fryer Personal Pizza Recipe   By FoodTasticMom
Air Fryer Marinated Steak Recipe   By Brandi
Air Fryer Cheese Burger Recipe   By MyHoneySplace
Air Fryer Baked Ravioli Recipe   By Sara
Air Fryer Apple Dumplings Recipe   By Berenice M.
Air Fryer Churros Recipe   By Janell
Air Fried Scotch Eggs Recipe   By URVASHI PITRE
Air Fryer Roast Tomatoes Recipe   By LoveFoodNotCooking
Air Fried Okra Recipe   By Susan
Air Fried Cauliflower Pizza Recipe   By GoodnessGraciousGlutenFree
Air Fryer Loaded Potato Bites Recipe   By Valerie
Air Fryer Chicken Kabobs Recipe  By DailySurprises
Air Fryer Stuffed Garlic Mushrooms Recipe   By RecipeThis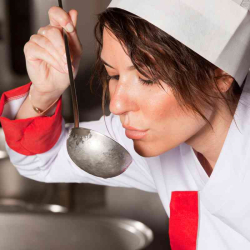 Latest posts by June Brandt
(see all)