You might be wondering, why should you make your own beef jerky when packs of it are easily available almost everywhere?
Well, the best answer to this is the fact that most of those jerkies are loaded with chemicals and preservatives. Not too appetizing, huh? They're just really not the best snacks if you're trying to eat better.
By learning how to make your own beef jerky, though, you can still enjoy this meaty snack without the guilt. You can stay away from preservatives and even choose the best ingredients for your dish. And with the help of a trusty air fryer, you can make the process even simpler.
How do you make an air fryer beef jerky? Check out the easy Beef Jerky recipe below.
Ingredients:
1 lb bottom round beef, sliced into thin strips
½ cup dark brown sugar
½ cup soy sauce (go for Tamari for a gluten-free recipe)
¼ cup Worcestershire sauce
1 tbsp hickory liquid smoke
1 tbsp chili pepper sauce
1 tsp onion powder
1 tsp garlic powder
1 tsp cayenne red pepper
½ tsp smoked paprika
½ tsp ground pepper
Instructions:
Prepare your ingredients. Mix all of the ingredients except for the meat in a bowl. This will create your marinade. Slice your beef thinly but if it's still too thick, you can use a mallet to reduce its thickness.
Place the meat slices inside the marinade bowl. Make sure that each slide is well coated so your jerky can really absorb the flavor of your marinade. Cover the bowl and let it sit overnight.
Pre-heat the air fryer to 180F. Then pat dry the marinated beef strips with paper towels.
There are two ways you can go about air frying beef jerky. You can try both to discover the best way to get the job done:

Use barbecue sticks to cook them on a skewer. You'll basically hang the strips of meat using a stick so it can be better exposed to the hot air inside the air fryer. Puncture one end of the strips and then place the sticks across the fry basket to achieve this.
Layer the meat. You can use a cooking rack for this method. Lay out some of the marinated strips in the bottom of the fry basket then place a cooking rack on top. Lay out another batch of marinated beef strips on top of that.

Set the air fryer to 180F then cook for an hour. Enjoy!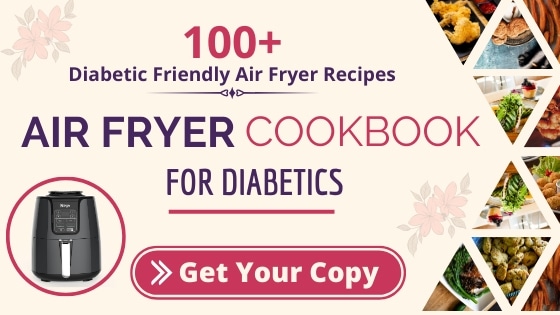 What Kind of Meat Do You Use For Beef Jerky?
As its name implies, it is beef jerky, so the kind of meat you need for the recipe is beef. However, there are other kinds of jerky recipes and they are made from other kinds of meat.
For example, there is pork jerky, made from pork, and there's buffalo jerky, made from buffalo. Also, there is turkey jerky, duck jerky, and many more.
As a matter of fact, there's no part of the beef that can't be used for beef jerky, but some parts taste better and give better flavors than other parts. We also noticed that tender and lean cuts are much better than others.
That being said, you can aim at the top round and bottom round. They are lean and they are full of flavors. In fact, they are the best cuts of beef jerky.
However, you can choose a few other parts of the cow as well. You can also use the tip of the sirloin because it is lean, but it is not so tender, so it is not as good as round. Another part of a cow that you can consider is the flank steak. It is also very lean and flavorful.
What do You Need to Make Beef Jerky?
To make beef jerky, you need the following ingredients.
1 teaspoon of red cayenne pepper
1 teaspoon of onion powder
1 teaspoon of garlic powder
1 tablespoon of liquid smoke
1 tablespoon of chili pepper sauce
1 pound of beef
½ teaspoon of smoked paprika
½ teaspoon of ground pepper
½ cup of soy sauce
½ cup of brown sugar
¼ cup of Worcestershire sauce
Is Beef Jerky Raw or Cooked?
Beef jerky is 100% cooked. It can't be eaten raw because it is made of beef, which is not eaten raw. Although there are several versions of beef jerky, none of them involves eaten beef raw.
Is Beef Jerky Gluten-free?
We know that beef alone is gluten-free, but while preparing it, an ingredient that has gluten may be used. In other words, some versions of the recipe are gluten-free, while others are not.
How Long Does It Last?
A well-prepared beef jerky recipe can last for up to a year, but we advise that you should not reserve yours for more than 6 months for the sake of freshness.
How to Prepare Beef Jerky? – 5 Easy Steps
Step 1: Cut the beef into thin slices and cut each slice into small strips of beef. That will be the size of your beef jerky. Make sure you trim off any piece of fat on the beef. This helps to prevent rancidity. Also, pour all the ingredients together in a small bowl, excluding the strips of beef. Add ¼ cup of water to the mixture and stir it until it is evenly mixed.
Step 2: Drop the pieces of beef into the mixture one by one, and make sure every piece of beef soaks well in the marinade. After that, you can cover the bowl and refrigerate for about 18 to 24 hours. The refrigeration will allow the sauce to penetrate into the beef strips. The next step is to bring out the meat and pat the strips dry with a paper towel.
Step 3: Preheat your oven to about 180 degrees F. Heat the beef for about 6 hours. But after 2 hours, bring out the beef jerky to check its doneness. You can also turn over the strips of beef.
If you are using an air fryer, you may also need to rearrange the baskets in the following way. The topmost basket will come to the middle. The middle basket will go to the bottom, and the bottommost basket will go to the very top.
Step 4: After an additional 1 ½ hour, you should check its doneness. Bring the fry baskets out and rearrange them back into the oven again. The top basket will go to the middle. The mid one will go to the bottom, and the bottom basket will come to the top.
Step 5: After an additional 2 ½ hours, the jerky should be done. Try to cut it in half, and you'll see how strong and stretchy it can be. You can have a taste.  You'll see how tasty it is. You can eat it as snacks and you can serve it along with another dish.
How long to cook beef jerky in air fryer?
Although there are several versions of beef jerky recipes, all of them take about 3 to 4 hours to cook in an air fryer. This does not include the time it takes to prepare the beef before frying it.
If you add the preparation time to the equation, it will take about 3 ½ hours to 4 ½ hours. Preheat the air fryer to about 320 degrees F before placing the beef in the fryer. After frying, allow it to cool down completely before serving or storing it.
Can you make beef jerky in air fryer?
Yes, of course, you can make beef jerky in an air fryer. After preparing and garnishing the beef, you need to fry it inside an air fryer. In fact, an air fryer will deliver the crispiest and the tastiest beef jerky.
What is the best meat for jerky in air fryer?
You need to understand that the less fat in the meat, the better it is for beef jerky. Fat gets spoiled faster and this will shorten the lifespan of your beef jerky. On that note, find list of great meats for beef jerky right below.
Tenderloin and Pork Loin
Elk Meat
Deer Meat (Venison)
Ground Meat
Flank Steak
Sirloin Tip
Top Round
Bottom Round
Eye of Round
How do you dehydrate jerky in an air fryer?
First of all, you need to pat every piece of the meat dry with a paper towel before placing them inside an air fryer. While placing them inside your air fryer, ensure that they don't overlap. This will make for better cooking, drying, and dehydrating.
Close the air fryer and allow the meat to cook for up to 120 minutes at 356 degrees F. At the end, you'll get highly dehydrated, crispy, and tasty beefy jerky.
How long to dehydrate beef jerky in air fryer?
The answer has been mentioned in the explanation above. It takes about 120 minutes or 2 hours for proper dehydration of beef jerky in an air fryer. However, you must first pat every piece dry with paper towel. Also, you should prevent the pieces of beef from overlapping. Finally, the beef must be cooked at 356 degrees F.
Is it necessary to preheat an air fryer before cooking beef jerky with it?
Yes, of course. It is important that you preheat your air fryer to 356 degrees F before frying your beef jerky in it. This will fasten the cooking and dehydration process.
Health Benefits of Beef Jerky:
Being made of beef, this snack shouldn't be really all that bad when it's not made with a lot of chemicals and preservatives.
It's actually considered as an excellent in-between-meals snack by some experts. Why, exactly, is this the case?
Here are a few reasons why you should consider snacking on beef jerky even when you're trying to eat healthily:
It's packed with protein. Every 1-ounce serving contains 9.41 g of protein, so it can definitely help you eat more proteins very easily.
It contains iron and zinc. These essential minerals help boost your immune system, increase red blood cell production, and speed up wound healing.
While it does have a number of great health benefits, it's high sodium and fat content still makes it very important for you to eat this snack in moderation. This way, you can really be sure that you'll get good things from it.