One of the most exciting things about today's modern technological advancements is the sheer number of innovations available to us.
Some may be more astounding than others, but all of them are very helpful in making our daily lives easier. The Philips Airfryer with Rapid Air Technology is a perfect example of such as it just made frying a lot simpler and easier for everyone.
So what exactly is a Philips Airfryer?
This kitchen cooking appliance may look like an over-sized electric kettle, but it actually packs a lot of punch. For one, it offers an all new way to cook your food without you needing professional training to get it done.
Its Rapid Air Technology sets it apart from the competitors as it is specially designed to effectively cook food and give you the best-tasting dishes you deserve.
As air fryers make use of air instead of oil to cook food, it offers a whole new different take at fried dishes. Gone will be the grease that makes your meats and vegetables soggy and gross. You also won't have to deal with the major mess frying comes with.
No more burnt spots on your skin and you won't have to deal with oily range and backsplash. With air replacing oil, you just have to sit back and wait for the food to cook itself.
Considered as the most popular air fryer range in the market today, Philips Airfryers are loved for its quality and dependability. Being from a trusted brand that most Americans are familiar with, you can be sure that you're getting your money's worth with these units.
Available in a few different varieties, it's all up to you which Philips Airfryer to go for. They offer different sizes and functionalities, so you can pick which one will suit your needs best.
5 Things To Consider about Philips Airfryer with Rapid Air Technology:
But why should you give the Philips Air fryer a shot? Here are a few things that might just convince you that these products are worth it.
1. Air is the New Oil
When it comes to frying, oil practically makes up the half of your recipe. No one would have thought that something as mundane as air can take its place and offer the same crunch that most of us love. This is why for airfryers, air has become the new oil.
While you'll still need to use about a spoonful of oil to get the party started, it's all you need to fry a pound of fries or any other frozen food.
This makes it a
healthier alternative
to deep-frying, promising to help you eat better. It can minimize your fried dishes' fat content for up to 75%, which might just help you stick with a good diet without sacrificing great tasting fried dishes.
Don't expect to munch on deep-fried snacks and dishes if you're going to use your airfryer, though. Deep frying and airfrying will still taste different as the small amount of oil will really make a difference in the taste of the two, but you can still enjoy crispy and crunchy goodness with these appliances.
2. All Fancy Rapid Air Technology
The primary feature the Philips Air fryers offer is its Rapid Air Technology. This is the very trait these appliances have that makes it possible to air fry food with efficiency and preciseness.
The Rapid Air Technology works by using hot air, precise hot air circulation, great temperature balance, and a grilling element to cook your food. The grilling element helps generate heat that is easily circulated by quick-moving air inside the chamber, effectively cooking food.
Each Philips Airfryer also comes with a signature starfish shaped pan making it a unique offering that guarantees top-notch performance. With such a design, the hot air is better circulated and moved around in a specific direction inside the cooking chamber.
This allows you to recreate the crisp and crunch of deep fried food, making the Airfryer with Rapid Air Technology a better and even healthier substitute to your deep fryers.
3. Gordon Ramsay Approved
If you're a serious home chef who likes to take things a step further in the kitchen, a product endorsed by a world-renowned chef will really convince you of its usefulness.
This is the case of the Philips Airfryers after Gordon Ramsay said that having these appliances makes him feel like he has his very own sous chef at home.
Ramsay actually appreciated the effectiveness of the air fryer in creating healthy dishes without taking a good deal of time that a lot of people doesn't have.
As the famous chef notes, this appliance makes hectic schedules a non-issue for making enjoyable healthy meals as it whips up dishes in no time.
Aside from his seal of approval, Ramsay also endorsed his love for airfrying by crafting exquisite recipes that you can recreate at home. You can find them online at the Philips website and in the app with tons of other airfryer recipes that you can also try out.
4. Fry, Grill, Roast, and Even Bake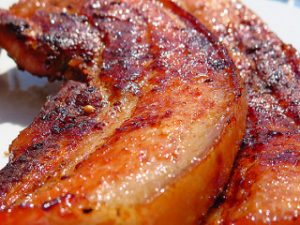 Another reason why the Philips Airfryer with Rapid Air Technology is such a bestseller is its multifunctionality. It can actually do more than just fry, so you can enjoy more tasty dishes with this nifty cooking appliance.
As some experts put it, airfryers' hot air cooking is similar to convection technology, so it easily shares similarities with ovens in some respect. Some people even go as far as calling them mini ovens.
It's not entirely wrong, though, as you can do a lot of things in these appliances that you can also do in your oven. Aside from airfrying, you can also roast, grill, and even bake in these devices.
It's all a matter of which attachment and heat setting you're using to achieve your desired effects. Each unit comes with a standard cooking pan but you can also get a fry/grill pan, a baking dish, and a Double Layer Rack with Skewers, depending on the unit you own.
5. Different Units to Choose From
Each household has its own personality, preferences, and needs so a single air fryer won't easily be the best match for everyone.
This is why these air fryers come in three different varieties with two color variants each, giving you enough options to make frying easier and healthier for everyone in your home.
You can choose between these three:
[su_list icon="icon: thumbs-up" icon_color="#228B22″ ]
The HD9240 which is the Avance Collection extra-large variety that can cook up to 2.65 lbs of food.
The HD9230 or the Viva Collection Digital Airfryer which is equipped with digital controls to make your cooking more precise.
The HD9220 or the Viva Collection Airfryer which is the base model that will suit no-frill homes but still want the best brand available in the market today.
[/su_list]
Each model is available in black and white variants so you can also pick the right one that will suit your kitchen's look even better.
The Philips Airfryer with Rapid Air Technology will Let You Cook Like A Pro:
Those who hardly spend time in the kitchen might feel a bit intimidated with the Philips Airfryer. With its fancy technology and celebrity chef endorsement, it might seem like it's only for those who are experienced in the kitchen, making rookies miss out on a great product that might just help non-cooks to eat better at home.
If you're one of these folks, fret not as these products are actually some of the simplest to operate. It might seem like it's very fussy and complicated, but it's actually as simple as loading the food tray, selecting the right settings, and that's practically it.
Getting the most out of these appliances is very simple as well. You just need to remember not to overcrowd to ensure even and thorough cooking and to give the food tray a bit of a shake and you're good to go.
You can also use a food rack to double the capacity of your airfryer and still ensure thorough cooking. No need to be an expert in the kitchen who can write her own cookbook as the Philips Airfryer is one of the easiest cooking appliances to operate.
Chef-Crafted Recipes
If you're going to spend money on a high-end appliance, it will be a shame if you can only cook a few dishes in it, right? This is a legitimate concern for some folks over the Philips Airfryer, but it's not something that you should lose sleep about.
Not because it's called an airfryer does it mean that all you can do in it is fry stuff. You can actually create elaborate dishes in these appliances so it can easily serve as a handy kitchen equipment for many households.
The fact that Gordon Ramsay also partnered with Philips for their
air fryers
is also a guarantee that you can make lots of tasty meals with these units.
You can make croquettes, puff pastries, crispy kale, roasted meats and vegetables, and even sumptuous meat dishes with great ease. Some of which are even specially made by Ramsay himself so you can easily enjoy chef-crafted dishes without breaking a sweat.
Dishwasher-Safe Parts
Ensuring your convenience is the Philips Airfryer's dishwasher-safe parts. All of its parts that are detachable and gets in contact with food can be cleaned in your dishwasher's top rack so you don't have to worry about spending so much time cleaning up in the kitchen after every meal.
You just need to scrape off the leftover food, wash off the last dregs of food on the parts, and pop them into your dishwasher and call it a day.
Final Verdict
With its ease, convenience, and advanced design the Philips Airfryer with Rapid Air Technology is definitely designed to be a life-changing kitchen product.
It will help you eat healthier and give you a chance to whip up great dishes in just a few steps which can significantly simplify your meal preparation.
Guaranteed to be made of high-quality materials and craftsmanship, these bestselling appliances might just be the very thing you're looking for to jumpstart your healthy diet.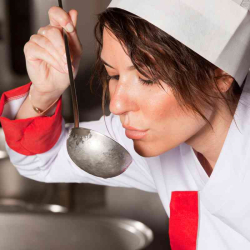 Latest posts by June Brandt
(see all)